Managing start up business
You get what you focus on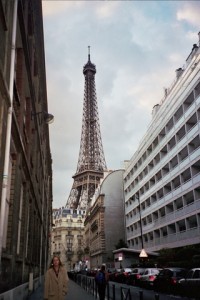 Managing start up business is more than just buying at one price and selling at another.  The mind conceives all thought, all concepts, and initiates all action.  At Gary Weigh & Associates, we pay a lot of attention to your mindset.  These principles of business mind are drawn from the powerful art of Aikido.
Do you ever wonder why goal achievement, good fortune or indeed money never seems to come your way?  It may be that you have to change your mindset and your point of focus.
When you think about what you want in life and in business, is your focus on positive aspects of your wants, or on the problems that their lack is causing?
This law of the universe always holds true.  The more you focus on the lack and the problems the lack is causing, the more you will succeed in being without.
In the art of Aikido, we never narrow our focus to the point of attack (i.e. the apparent problem).  There is an old martial arts saying, "Don't look, just see!"  In other words, relax your tunnel vision and take in the wider perspective.
Your focus must always be on the solution.  To focus on the solution possibilities will always bring you closer to finding an acceptable solution.  Whereas focusing on the problem will only ever exacerbate the problem.  It only serves to draw the negative energy closer to you.
Managing a start up business is only one aspect of life in business.  If you would like to read more about Aikido in everyday life, check out my blog at http://aikido-secrets-to-calm-success.com
https://garyweigh.com/wp-content/uploads/2017/12/GWeigh_2018-300x83.png
0
0
Gary Weigh
https://garyweigh.com/wp-content/uploads/2017/12/GWeigh_2018-300x83.png
Gary Weigh
2011-12-12 05:34:20
2020-01-20 18:48:47
You get what you focus on