When starting up a business, it is common to see inexperienced business starters with no financial management skills, prepared to barter away equity (ownership) in the early days in return for a much needed service.   For example:
They seek to establish a website as cheaply as possible, even to the extent of offering a e.g. website designer part ownership of the business in lieu of payment
Now I am not against website designers.  It's just that new business owners think that a website is the first thing they need.  They often see a website as the answer to all their sales and marketing prayers.  Nothing could be further from the truth but that's another story.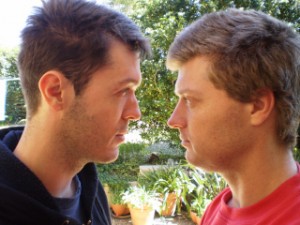 If this is you, consider this!  While giving away a slice of your business may seem to be a good idea at the time, you won't think so in a couple of years time when you have a million dollar business and a business partner who bought a good slice of it for the price of a website (e.g. $1,000 – $2,000 or so), and now can do nothing else but e.g. design websites.
The first mistake you made was seriously undervaluing your business in the first place when you were starting up the business.  You took the pessimistic view and figured that you were giving away nothing in return for a website with a real dollar value.  What a great deal hey?
Silly ole you!  Deep down, you didn't really think you would succeed did you?  You didn't seek advice and you didn't stop to think that a shareholder in your business is a permanent fixture; as permanent as a married spouse and potentially just as expensive to separate from.
Nothing deteriorates a business relationship faster than a person who doesn't pull their weight.  After a year or two of having the website designer as a passenger in your business, you will be seriously regretting having this person as your partner.  Oh, a 'silent partner' you say?  Trust me, they are rarely silent.
Let's say you gave the web designer 20% of your business in return for a $2,000 website when you mistakenly valued your business at zero.  When your business grows and is valued at $1M, that 20% share is going to be worth $200,000.   I hope it was a good website.
But wait, there's more!  The shareholder may not want to sell.  By this time, you might be the best of enemies.  It may cost you a lot more than $200,000 to buy back your business.   And do you have that kind of money sitting in the bank for a moment like this?  The answer is usually 'no'.
This is why it is so important to seek advice.  Any competent business coach or adviser will tell you that having a partner, with skills you may use only once, and who makes no other contribution except for a couple of thousand dollars of labour and expertise, is a bad investment and an even worse permanent relationship to get into.
For more reading on starting up a business and smart financial management, read my Life Balance series at http://www.aikido-secrets-to-calm-success.com
Until next time!
The Coach
https://garyweigh.com/wp-content/uploads/2017/12/GWeigh_2018-300x83.png
0
0
Gary Weigh
https://garyweigh.com/wp-content/uploads/2017/12/GWeigh_2018-300x83.png
Gary Weigh
2011-03-25 03:46:03
2020-01-21 17:52:34
Starting up a business – The pitfall of giving away equity