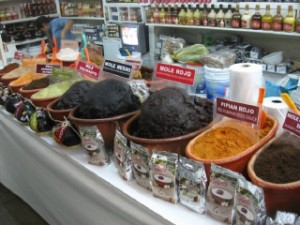 A big mistake in starting up a business is to get so carried away on a wave of beginner's optimism that you are lulled into not doing sufficient homework.
You start to believe your own advertising to the point where you become convinced that people will come to you and buy your product or service, merely because you open the front door for business.
That is one of the great business myths and the downfall of many hopeful business starters.  Don't let this happen to you!
It is really easy to rely on optimistic levels of sales and unrealistically low levels of expenses when you are formulating your first business plan and operating budget.  This is particularly dangerous when you have no sales and no history in your business to guide you.
Why? Because you are forced to rely on your own expectations!  Because you have everything riding on a successful outcome, you make unrealistic estimates.
In my experience, people who are desperate for their business to work tend to use over-optimism as the basis for those estimates.  The planning becomes a self fulfilling prophesy.
You subconsciously fudge the process to get the results you want.  Of course you can make anything look good on paper by simply fiddling with the underlying assumptions.
It doesn't help though.  The reality check quickly comes when you open for business and you see how wrong you assumptions were.
Then the journey gets really difficult.  Early losses start to mount up and sales remain nothing more than a trickle.
I can't emphasise strongly enough how important it is to do your homework thoroughly and work with realistic assumptions.  It is important to be conservative when you don't have runs on the board.  If it turns out that you have been too conservative, then you will get a pleasant surprise when the reality check comes.
If you are thinking of starting up a business and you want to retain a happy Life Balance, go visit http://www.aikido-secrets-to-calm-success.com
Until next time!
The Coach
https://garyweigh.com/wp-content/uploads/2017/12/GWeigh_2018-300x83.png
0
0
Gary Weigh
https://garyweigh.com/wp-content/uploads/2017/12/GWeigh_2018-300x83.png
Gary Weigh
2011-03-30 05:52:23
2020-01-21 17:53:39
Starting up a business – The pitfall of over-optimism and poor research