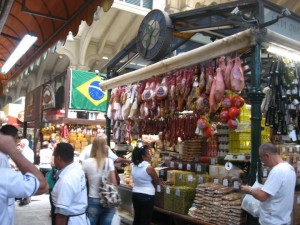 When starting a business, there are two distinctive traits that work strongly in the favour of the everyday entrepreneur.  These are:
Previous experience; and
Non-conformity
Previous experience builds useful context for making decisions, many of which have to be made under some pressure.  The great thing about previous experience is that it doesn't have to be your own.  You just have to have access to it.  Hence, there arises the need for a coach, mentor or key employees.
Even though non-conformity is a key element of entrepreneurship, it is important to know what has gone before so that you can either ignore it or build on it.
I have been a practitioner of Aikido for many years.  (If you want to find out more visit my dojo's website http://www.griffithaikido.com.au).  There is a huge syllabus to learn and there are many mistakes to make along the way.  Time on the mat with a good instructor and fellow practitioners builds experience and proficiency.
The same applies when it comes time to make business decisions.  Time in the decision maker's chair, time in the industry, and regular practice with other people (i.e. customers, staff, suppliers, collaborators, professional advisers) helps build a mental inventory of solutions that have worked well in similar circumstances.
In the end, most people succeed because they are determined to, but access to knowledge and experience will certainly help you reach your goals sooner.  It also conserves money by not wasting so much of it by stumbling in the dark.
I will discuss the need for non-conformity in my next business planning blog.  Check out my other blog at http://www.aikido-secrets–to-calm-success.com
Until next time!
Gary
https://garyweigh.com/wp-content/uploads/2017/12/GWeigh_2018-300x83.png
0
0
Gary Weigh
https://garyweigh.com/wp-content/uploads/2017/12/GWeigh_2018-300x83.png
Gary Weigh
2011-04-29 05:33:03
2020-01-21 18:03:41
Starting up a business – the benefit of experience