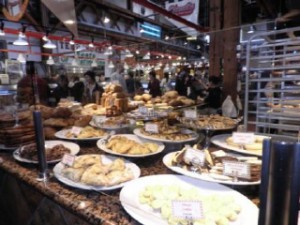 How much start up capital will I need? In my experience, the most common way for people starting up a business to estimate their start up capital needs, is to have an educated guess.  The problem is that the guess is not at all an educated one.   Hence the need for thorough business planning and competent financial management!
Those who do try to work it out generally underestimate what it takes to start a business.  Inexperience causes them to not consider many of the issues and costs involved.  Hence 'initial set-up' budgeting is done considering only the matters (and costs) that appear obvious to them.  This is often well short of commercial reality.
Many people thinking about starting up a business have no idea about the extent of what is actually involved.  Therefore, they are oblivious to all of the costs involved.
They wonder whether they should trade as a sole trader, a partnership or a company.  They are generally oblivious to the issues surrounding an ABN (Australian Business Number), business name registration, intellectual property and taxation.
It would be so easy to go see an accountant who would outline all the relevant issues and their costs but to many, that means having to spend money on stuff that seems irrelevant to the core task of starting up a business.
Hello!! You can't hope to be in business without spending some money now and again.  Let me assure you that buying good advice is what the smart people starting up a business do.
For more reading on financial management and your path to financial wellbeing, visit http://www.aikido-secrets-to-calm-success.com
Until next time!
The Coach
https://garyweigh.com/wp-content/uploads/2017/12/GWeigh_2018-300x83.png
0
0
Gary Weigh
https://garyweigh.com/wp-content/uploads/2017/12/GWeigh_2018-300x83.png
Gary Weigh
2011-03-21 04:52:16
2020-01-21 17:51:09
Starting up a business – The importance of financial management