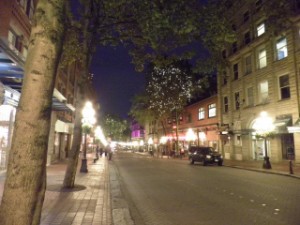 Another common flaw that I see among those starting up a business is to think in terms of survival only.  They measure their success in terms of still being in business in six month's time.
This is a real mistake!  Doing things on a shoe-string budget invites shoe-string thinking.   Cutting corners and thinking small can cause you to adopt a defensive 'small thinking' attitude in the start up phase.  That is not good for business!
If you truly believe in your products and services, then you should look past the first few months and plan for a long and prosperous future.  What is required is an optimistic and assertive strategy.  Even though your resources may be scarce, it is a time for positive, expansive and innovative thinking.
Your business planning and your financial management should address the needs of a business destined to succeed.  That includes its 'start up capital' requirements.
"But I only have a very limited budget!" I hear you cry.
Everyone has limitations on their budget.  No one wants to spend more than they have to.  You must decide whether your limited budget is enough to achieve your goals or is it only enough to finance a slow and agonizing slide into oblivion.
If it is the latter, then figure out how to get more money, or don't start.  That is the whole point of business planning and financial management.  You must do your homework thoroughly and face the future with realistic assumptions.
For more reading on financial management and your path to financial wellbeing, visit http://www.aikido-secrets-to-calm-success.com
Until next time!
The Coach
https://garyweigh.com/wp-content/uploads/2017/12/GWeigh_2018-300x83.png
0
0
Gary Weigh
https://garyweigh.com/wp-content/uploads/2017/12/GWeigh_2018-300x83.png
Gary Weigh
2011-03-28 02:09:49
2020-01-21 17:53:06
Starting up a business – Don't let small thinking derail your great idea