Business planning consultancy Brisbane
Call Gary direct on 0408 756 531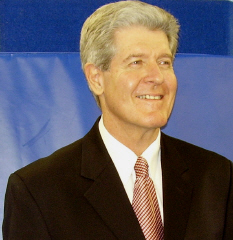 In my last blog post I talked about the true value of risk insurance and the client-focused risk adviser.  However, this praise does not take away from the fact that the risk insurance advice business currently works on a slightly flawed business model.
The flaw is that the commission system has the potential to provide the adviser with a good income even if they don't provide a good service.   As I have said previously, being paid by the product provider attaches the adviser to the product and a 'client register' but does not necessarily attach the adviser to the client over the long term. 
This creates cross subsidies among clients.  This means while all products pay the same, the adviser receives different levels of income depending on factors such as age and health risk.  Consequently, not all clients receive equal service from their adviser.
Healthy young people with low sums insured don't produce much ongoing commission income and it would be difficult for an adviser to provide service if the same amount was received as a fee. 
It is the older unhealthy smokers with high sums insured that subsidise the service provided to the rest of the client portfolio.
The flip side of this is that the healthy young clients are the long term clients and the future of the advisory business.  The older unhealthy clients are currently profitable but are not long term prospects.
For this reason, every risk adviser and risk advisory business would benefit from some professional advice at my business planning consultancy in Brisbane. 
However, the cross subsidy issue is not the only reason to plan.  Business planning addresses a wide range of other issues as well. 
These include:
Building a business as opposed to building a 'client register'
Distinguishing yourself from the legion of 'look-alikes' in the market place
Presenting yourself as others see you, not as you see yourself
Targeting particular groups of customers with specialist services
Developing hybrid (fee + commission) based packages
Devising and implementing long term client retention strategies
Building a valuable rollover or retirement asset for the future
For some advisers with large amorphous client bases, this may necessitate re-focusing and decreasing the client base over time rather than growing it.
#1 Business planning consultancy in Brisbane
Financial services advice you can trust !
Call Gary direct on 0408 756 531 or email gary@garyweigh.com
https://garyweigh.com/wp-content/uploads/2017/12/GWeigh_2018-300x83.png
0
0
Gary Weigh
https://garyweigh.com/wp-content/uploads/2017/12/GWeigh_2018-300x83.png
Gary Weigh
2011-08-24 09:43:39
2014-09-02 03:17:49
Risk advisers have every reason to plan