For

business planning Australia

call Gary direct on

0408 756 531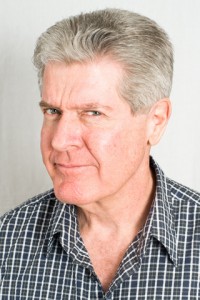 Under the FoFA proposals to ban conflicted remuneration (i.e. product commissions) the specialist risk insurance adviser is looking as though it might emerge unscathed.
While financial planners appear to be headed for an ever deepening mire of 'nanny-state' paperwork, added to which will be the administrative task of generating and mailing invoices and / or opt-in renewal notices, it appears as if risk advisers might be left to get on with the job of advising.
With no requirement for holistic plans, doorstop sized SoAs, invoicing and debtors systems, it appears as if the solo risk adviser might continue to operate as they always have.
Yes it is true that the risk insurance commission system doesn't always reflect the true value of risk advice over time but it does help ensure that at least the client focused adviser will there for the client in the event of a claim.  The proposed opt-in provisions are unlikely to achieve that.
On the plus side, it will certainly be a big help to solo risk advisers to have the life companies and licensees continue to shoulder some of the administrative burden by of commission remuneration.
On the minus side, the commission system has the potential to provide the adviser with a good income regardless of whether they provide a good service or not.   Being paid by the product provider attaches the adviser to the product but does not necessarily attach the adviser to the client over the long term.
Without risk advisers, Australians would be further underinsured and that increased financial burden will eventually transfer to the government welfare system.
The majority of Australians already dismiss the concept of risk insurance as a waste of premiums because they wrongly believe that "it won't happen to me".  It is only the life company claims people, medicos and risk advisers who know the reality and see the end result of human fragility.
It is not until you have delivered a cheque to a family torn by tragedy, and seen the expression of relief and gratitude, that you can ever understand the true value of risk insurance and the true value of the client-focused risk adviser.
#1 business planning in Australia
Financial services advice you can trust!
Call Gary direct on0408 756 531 or email gary@garyweigh.com
https://garyweigh.com/wp-content/uploads/2017/12/GWeigh_2018-300x83.png
0
0
Gary Weigh
https://garyweigh.com/wp-content/uploads/2017/12/GWeigh_2018-300x83.png
Gary Weigh
2011-08-19 02:44:27
2014-09-03 06:38:17
The true value of the specialist risk adviser