Business planning Australia for financial services 
Call Gary direct on 0408 756 531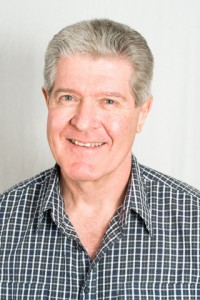 The majority of advisers are generalists because they tend to write the next person who says yes to an appointment, whoever that may be.  For this reason, risk advisers by and large look the same to the average customer.  Often the winning difference is persistence, professionalism, knowledge or trust.
It is tough to operate as a 'me-too'.  It is even tougher being a 'me-too' trying to be all things to all people.  In a market where clients are becoming more educated and aware, few advisers have the comprehensive technical and product knowledge to do it all and do it well.
For a lot of advisers, the risk insurance appointments that aren't referrals are the result of cold calling.  However, the anti-hawking provisions and the do-not-call telephone register now make it difficult to directly approach individual householders.  As a result, there has been a shift towards cold-calling business owners, mostly because they are still fair game.
The SME (small to medium enterprise) market segment has become increasingly popular but is still significantly underdone.   There is a tendency to separate the owner from his or her business and insure the individual only; thus ignoring the business itself.
The missed opportunity is not responding to the total needs of both owner and business as a combined unit.  This non-response is generally caused by a lack of knowledge, experience and confidence.  It also takes a little longer to get the job done and this is perceived as time better spent elsewhere.
It is for these reasons that the more complex business issues of equity protection, asset protection, key person protection, business succession and small business CGT rollover are overlooked.
It is the distracted effort to maintain a consistent flow of new business and monthly income that results in the more specific and more valuable market segments being missed by advisers.
Advisers who do specialise do it either by industry or and / or by product.  Over time, they emerge as very successful because they have deep knowledge in a narrow area.  As a result, they become known in an industry and are referred to more often.
Financial services business planning you can trust 
Call Gary direct on0408 756 531 or email gary@garyweigh.com
https://garyweigh.com/wp-content/uploads/2017/12/GWeigh_2018-300x83.png
0
0
Gary Weigh
https://garyweigh.com/wp-content/uploads/2017/12/GWeigh_2018-300x83.png
Gary Weigh
2011-08-28 03:55:00
2014-09-03 03:22:08
Be a stand-out risk adviser!