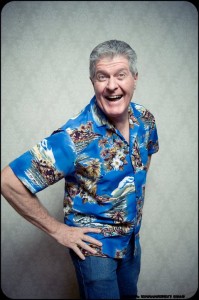 Business success is about motivation, knowledge and experience but above all, it is about business mindset.  You must be savvy; and you must be courageous, creative and willing to put yourself out there.
Our role in The Great Business Coaching Challenge is to actively encourage you to achieve your business goals and to help you live the life you want.  We do that firstly by showing you how to plan, and then by asking you to roll your sleeves up ready for action.
If you take up the challenge!
You will learn the skills you need to run your business.  You will learn by doing, whether the task is easy or not.  Your classroom will be in the school of hard knocks.  We will be there for you to help you overcome your fears.
Don't worry, we know what you're going through; we have all been through it.  Very few people succeed in business without help.
Will everything I do be for real; and all for my benefit?
This is not passive coaching or a static business plan preparation service.  You will gain real live business knowledge and experience by doing …. and doing ….and doing some more!
Will I be overloaded and mentally challenged?
Yes!!  There is a lot to learn and at times, you will be out of your comfort zone doing things that you have never done before.
So what can I expect?
Direct access to myself and my team as needed
You will learn goal oriented action planning without the fluff
You will be set weekly homework and reading to do
You will be given a weekly business challenge to perform
You and your business will be tested by invisible shoppers.
After completing this challenge, business will suddenly appear easy!
How long is the challenge?
We help those who are willing to help themselves.  So, after a one-on-one qualifying period of 1 month, your challenge runs for 3 months.  Over that time, we will show you how to earn multiple times your cost of entry.
Does the challenge apply to both new & existing business?
It makes no difference whether you are starting up a new business or renovating an old one.  Business is business!  And we are on your side.
All we ask from you is that you are ready to back yourself and you are doing something that you are passionate about.
In Australia, call 0408 756 531 to accept the challenge or email to coach@garyweigh.com
https://garyweigh.com/wp-content/uploads/2017/12/GWeigh_2018-300x83.png
0
0
Gary Weigh
https://garyweigh.com/wp-content/uploads/2017/12/GWeigh_2018-300x83.png
Gary Weigh
2011-05-12 05:47:48
2014-09-03 05:30:28
The Great Aussie Business Coaching Challenge .... Call 0408 756 531