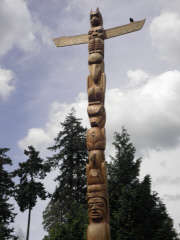 All business owners are interested in gaining competitive advantage, but it is difficult to rise above the pack with a durable competitive advantage.
Do any of the statements below describe you or the way you feel about your business?
I feel as though I am in a rut and going nowhere fast
I feel frustrated and become competitive with everyone
I am focused inward; I rarely get out
I wait to see the cards I am dealt and then deal with it
I don't try too hard in my business relationships
I make decisions according to how I feel at the time
I have a set system and I do what I have always done
I have everything I need to know in my head
I get by and survive; that is the best I can hope for
I blame others for my problems and bad luck
Maybe its time for a change!
As a business owner you have chosen a path where your destiny is firmly in your own hands.  You have the power to decide whether your journey is going to be exciting and rewarding, or just a frustrating dead-end.  It is only through your decisions and actions that your future will evolve.
You are the driver of your business and its most valuable asset – YOU!   Your attitudes and values will always reflect in your business.  You are responsible for the quality of its product and service output.  You shape its culture and reputation.
The rewards will not come to you if you sit back wishing and procrastinating.   You must embark on your unique journey of discovery.  No one can take your journey for you.
One way or another, you must experience it for your self.  Not only is it a journey of external discovery, it is a journey of self discovery as well.  If you try, you will discover that you can do things that you never thought possible.
Open your eyes and open your mind to the challenge ahead.   Re-ignite your passion and enthusiasm.  The benefits make the journey worthwhile.  Your family will welcome you home as a much happier person.  Your employees will thank you for it because you will make their dreary work lives more exciting.  Most importantly you will feel fulfilled and self satisfied.
Contact me at http://www.garyweigh.com to kick-start or re-ignite your business journey and gain competitive advantage.
If you want to see part of my competitive advantage as a business trainer visit my aikido secrets blog at http://www.aikido-secrets-to-calm-success.com
If you are starting your own business or want to boost your existing business read my latest book Recession Riches and Wealth at:
http://www.garyweigh.com/recession-riches-and-wealth
Until next time!
Gary
https://garyweigh.com/wp-content/uploads/2017/12/GWeigh_2018-300x83.png
0
0
Gary Weigh
https://garyweigh.com/wp-content/uploads/2017/12/GWeigh_2018-300x83.png
Gary Weigh
2010-11-10 01:40:59
2020-01-21 10:45:52
Gaining competitive advantage – kick-start your business mindset