General advice warning:
The article below is general advice only.  It is not personal advice tailored to suit your individual needs and therefore, you should consider whether this advice is appropriate for you.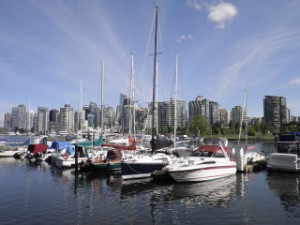 Here is one of many good business building tips Brisbane people can use.  The beauty of doing a household budget is that it gives you a good indication of how much money you must generate to finance the life you want for you and your family.  This financial wellbeing advice applies to employed people too.
Now I want you to sit down and prepare your own household budget!  It really isn't that much different to doing a business budget.  If you have never done a budget before, it will take about an hour.
Before you start, get out your file of bills paid and also find your tax records for you and your partner.  If you are employed, go to your tax records or at least find a recent pay slip or PAYG summary; as well as any details of Centrelink payments, investments and any other income received.
You can use any good budget planner.  If you want to see (and use) a comprehensive personal budget planner, go to FIDO's Budget Planner at:
http://www.asic.gov.au/fido/fido.nsf/byHeadline/Budget planner
As a start, I would do an annual budget, and break it down later to a monthly budget.   By doing an annual budget first, you should pick up all income and all expenses, including those once a year payments like home & contents insurance and vehicle registration, plus those quarterly bills like rates and water charges, together with your regular monthly commitments like mortgage repayments.
Start with income
The figure you need is Income after tax.   This comes from your most recent tax records, or if things have changed since then, you can make estimates using a recent pay slip or PAYG summary.  But remember, these employer generated documents represent tax deducted by your employer, not tax ultimately paid by you.
It may also be the case that other payments besides income tax, such as like superannuation and health insurance are also deducted by your employer from your gross salary.   Don't count these expenses twice!
When you get to the relevant expense line item in your budget, make sure that you don't deduct them again.  If you do, make sure you add those amounts back to your after tax (cash in the hand) salary.
Don't forget Centrelink payments, rent from boarders and any part time income that you earn.  Include interest from bank accounts and term deposits, and dividends from shares etc.  If you are including rent from an investment house, you will have to deduct all associated expenses first.  These may or may not be more than the rental income.
If you are self-employed, you should probably consult last year's tax records or ask your accountant to tell you.  It may not be immediately clear.  Please don't confuse it with total money actually received or amounts that you take out of the business from time to time.
If you draw a salary from your own company, that is only part of the story.  There is still your profit (or loss) to consider as well.  Unless you have very good accounting skills, it is best to speak to your accountant.
For more Brisbane business building tips and financial wellbeing articles go to http://www.aikido-secrets-to-calm-success.com
Until next time!
Gary
Gary Weigh, Financial Planner, Director, Gary Weigh & Associates Pty Ltd ABN 41 084 228 679, Corporate Authorised Representative (No.256617) of The FinancialLink Group Pty Ltd ABN 12 055 622 967, Australian Financial Services No.240938
https://garyweigh.com/wp-content/uploads/2017/12/GWeigh_2018-300x83.png
0
0
Gary Weigh
https://garyweigh.com/wp-content/uploads/2017/12/GWeigh_2018-300x83.png
Gary Weigh
2011-03-04 03:34:09
2020-01-21 17:44:20
Drawing up your personal income budget