General advice warning:
The article below is general advice only.  It is not intended to be personal advice tailored to suit your individual needs and therefore, you should consider whether this advice is appropriate for you.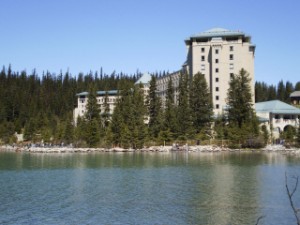 Financial wellbeing starts with a household budget – what you earn after tax, in your hand, minus what you spend.  The budget is a simple and very effective financial strategy, but it gets bad press because people know that, like going on a diet, they must be disciplined.
People also assume that after the budgeting process is complete, they will have less money to do the things they want to do.  Nothing could be further from the truth.  It is likely that after you plug a few spending leaks, you will have more money available.
Budgeting is like losing weight.  If you treat it as going on a diet, the old habits will return as soon as you stop the diet.
The trick is to think of budgeting the same way as you would think of permanent weight loss.  That is, make some permanent lifestyle changes – small changes, bit by bit!
A useful business building tip in Brisbane is to prepare yourself a wealth grower's budget!
So what is so special about it?
A wealth grower's budget is a state of mind, not some new fangled budget tool that will instantly solve all your problems.  Actually any decent budget tool will suffice.
A wealth grower's mind allows you to pin point those areas where you currently spend your money that has no meaningful effect on your life.  That money can be redirected to where it will have meaningful effect and positive impact on your life.
A wealth grower's budget is not one that creates a bit more spending money.  It is one that gets you closer to your goals in life; those things that are really important to you.
For example, you might decide to spend less on eating out and divert that money to your 'long term / not to be touched' savings account.
Here's another important point!  You must become a saver before you can become an investor!
Your wealth grower's budget is the tool to help you do that.  If you have no savings, then you will be forced to borrow 100% of money you need to invest.  That strategy carries serious risk at the most dangerous level.
You will find a very good (and very comprehensive) budget planner (FIDO's Budget Planner) at the ASIC website.
There are three versions to choose from
(a)    the online version (flash player required), or
(b)   the Excel spreadsheet version, or
(c)    the print version
Go to http://www.asic.gov.au/fido/fido.nsf/byHeadline/Budget planner
For more reading about financial wellbeing and for more useful business building tips in Brisbane, go to http://www.aikido-secrets-to-calm-success.com
Until next time!
Gary
Gary Weigh, Financial Planner, Director, Gary Weigh & Associates Pty Ltd ABN 41 084 228 679, Corporate Authorised Representative (No.256617) of The FinancialLink Group Pty Ltd ABN 12 055 622 967 Australian Financial Services No.240938
https://garyweigh.com/wp-content/uploads/2017/12/GWeigh_2018-300x83.png
0
0
Gary Weigh
https://garyweigh.com/wp-content/uploads/2017/12/GWeigh_2018-300x83.png
Gary Weigh
2011-03-02 01:36:41
2020-01-21 17:43:41
Start with a wealth grower's budget