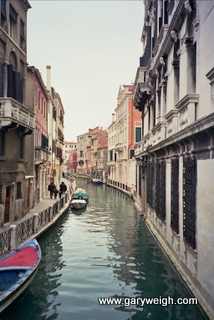 One of the most common and very damaging mistakes you can make in business building is to be the same as everyone else.  Imitating others is the quickest way to see your business become lost and invisible in the background noise.
It is easy to prepare a business plan on a me-too business.  All the information is available or can be deduced.  Why?  Because everyone is doing it!  It's much harder to make informed estimates about something that has never been done before.
It is not easy to sit down with a blank piece of paper and think of a new business idea.  In any case, that is not the way most innovative businesses start.
When you study the birth and evolution of what is different and new in recent times, you will find that more often than not, the entrepreneur was simply following his or her passion or attempting to make life easier for themselves.
Regardless, there are many things you can do to transform yourself into a deliberate non-conformist.  Here are just three:
1.    Keep an open mind
One of the surprising things that often happen in business is that your customers are not the group you first planned on.  Consumers have a habit of adapting products and services to their own needs.  They create the market; you just have to be alert to it.  So your products and services end up satisfying needs; just not the needs you first thought.
2.    Do online research
Even though the basics of life remain the same, tastes are constantly changing.  Therefore, finding out what people want is really helpful.  This can be achieved by communicating with your blog readers or by conducting online surveys at a survey site such as Survey Monkey.
3.    Tell stories
Everyone loves a good story.  Even people who wouldn't otherwise buy your products and services will still follow your story.  So long as you don't deceive or mislead, your stories can be very creative and can serve to set you apart from your competitors.
Check out my Aikido Secrets blog at http://www.aikido-secrets-to-calm-success.com/
Until next time!
Gary
https://garyweigh.com/wp-content/uploads/2017/12/GWeigh_2018-300x83.png
0
0
Gary Weigh
https://garyweigh.com/wp-content/uploads/2017/12/GWeigh_2018-300x83.png
Gary Weigh
2011-05-18 01:20:14
2020-01-21 18:06:32
Business building - deliberate non-conformity