Business planning Australia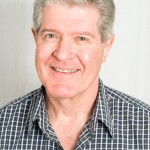 The reality is that your business, like every other business, has its 'ups' and 'downs'.  Good people come and go, owners become jaded, stressed, and sick.  Accidents happen and with increasing age, an owner chances of dying prematurely or suffering a critical and debilitating health event, significantly increase.
Larger businesses can cope in the owner's absence because there are enough people and systems to carry on.  However, this is not the case in smaller businesses.  If the owner is absent, the business usually suffers.
Why?  Because, when misfortune strikes and there is no 'plan B', it doesn't take long for the sudden silence and inactivity to cause customers to go elsewhere.  Revenue falls, and market value falls with it.
Planning a prosperous exit, under any conditions, expected or unexpected, is critical because it represents the culmination of your lifetime of work.  It is your one and only opportunity to cash-out an asset which may even exceed the value of your home.
Furthermore, the after-tax and after-debt proceeds from a sale may have to last you and your family for the rest of your lives.  So it is no small undertaking and certainly not the time to be forced into discounting years of sweat equity.

https://garyweigh.com/wp-content/uploads/2017/12/GWeigh_2018-300x83.png
0
0
Gary Weigh
https://garyweigh.com/wp-content/uploads/2017/12/GWeigh_2018-300x83.png
Gary Weigh
2012-04-08 23:15:43
2020-01-21 17:39:29
Will you receive fair value for your business?