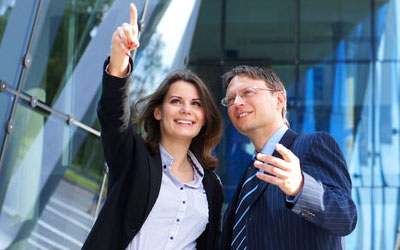 It's sad when I see a Self-Managed Super Fund (SMSF) set up because someone else other than the customer thought it was a good idea, and the advice given causes problems for the trustee-members involved.  Inevitable, the people I see with SMSF problems are those either at or near retirement; and they are usually worried.
Promoters of SMSF are typically financial planners, accountants or (God help us) property marketeers, and their knowledge levels can range from very high to zero.
It is because superannuation itself can be complex and a SMSF adds an extra layer due to its DIY nature. As a result, most well-advised SMSF trustees need and receive advice in areas of:
Set up
Investments
Taxation
Administration; and
Ongoing management
Regrettably, advice in the best interest of the client is not always forthcoming where the client has been talked into a SMSF by an adviser with a conflict of interests.   Advice misguidance occurs when the advice provided is tainted by the adviser's own agenda.
Think about this:
Accountants are generally well-meaning but some simply don't have sufficient depth of knowledge in SMSF areas outside their core expertise of tax and accounting, and a few are motivated by the prospect of adding a new entity to their annual fee base.
Despite the bagging financial planners get, most are honest hard-working advisers. For some, SMSF advice is core business and for others, it isn't.  It is important to distinguish one from the other.  When I see a SMSF with problems, and an adviser attached, it is usually characterised by a cheap set up and investments that generally are way too risky for the member's risk profile.
Property marketeers (God help us) just use the SMSF as a convenient vehicle to flog a property and the cash-flow & liquidity problems for the trustee-members don't surface until sometime later. So never accept SMSF advice from the tame financial advisers at a property seminar.  Talk to an adviser who is not influenced or being paid by the property promoter.
Read more about SMSF problems and SMSF scams at the ASIC MONEYSMART website https://www.moneysmart.gov.au/superannuation-and-retirement/self-managed-super-fund-smsf
Whatever the impetus for jumping into a SMSF, the quality of the setup of a SMSF is vital to its ongoing health.  Setting up as cheaply as possible can lead to some very expensive remedial action later on.
It is no different to any other product or service.  You get what you pay for!  Having a cheap trust deed and members acting as individual trustees of your SMSF is certainly the cheapest way to go but it can unravel when the first member of a couple passes away, and could prove to be a false saving in the long run.
Read more about this at https://garyweigh.com/smsf-review-individual-trustees-a-disaster-waiting/
If you are in Brisbane and have a SMSF that is underperforming or you would like to get away from your SMSF provider and learn more about actually running it yourself, call me and let's have a no obligation chat.
I don't promote Self-Managed super, I fix problems in existing SMSFs. Also read my article "The SMSF Mechanic" at https://garyweigh.com/the-smsf-mechanic/
Gary
Gary Weigh & Associates Pty Ltd is a Corporate Authorised Representative (No. 256617) of Australian Mortgage and Financial Advisers Pty Ltd, Australian Financial Services Licence No. 389206.
General advice warning
The article above is general advice only designed to educate and heighten awareness of self-managed superannuation issues. It should not be regarded as personal advice, because it does not take into account your personal circumstances, financial situation or specific goals. For personal advice that is tailored to your needs, please contact me or consult your licensed financial adviser.
https://garyweigh.com/wp-content/uploads/2013/08/two-business-people.jpg
250
400
Gary Weigh
https://garyweigh.com/wp-content/uploads/2017/12/GWeigh_2018-300x83.png
Gary Weigh
2014-10-31 00:25:32
2014-10-31 00:34:14
What SMSF promoters don't tell you!