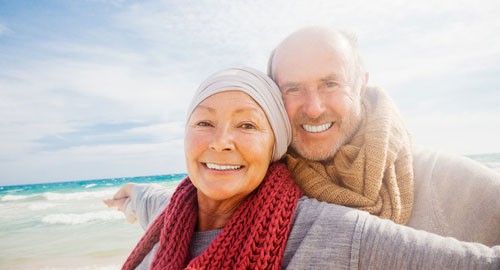 These two client stories provide some insight into the process of weighing up the pros and cons of an SMSF. You will read in the first client story why Veronica and John decided to proceed to an SMSF and in the second, why Patricia and Alfred decided against it.
Client Story 1 – Veronica and John
"Our superannuation was with a company that evolved from one of the old life assurance companies. Our former adviser did set us on the path to retirement savings by encouraging us to contribute as much as we could afford each year. So we saved a lot over two decades.
However, as time went on our access to him became very restricted. By choice, all of our money was in cash so we thought that the fees we were paying were excessive as we weren't getting the access we needed or the retirement advice we were seeking.
We called [Gary Weigh & Associates](http://www.garyweigh.com/) because that's the organisation my sister was using to solve her SMSF problems at the time. Gary explained a wide range of superannuation alternatives to us but we had our hearts set on SMSF. Despite that, he still took the time to fully explain the pros and cons, and he showed us a costed comparison with a viable retail alternative.
Because my husband and I run a business, I feel comfortable in the trustee role. It just feels like running another small business. We now have good advice and great service. I feel in control."
Client Story 2 – Patricia and Alfred
"We reached a crossroads when we sold a block of land at the back of our property. We wanted to put the proceeds into super as an after-tax contribution. When we asked our former advisor to arrange it for us, he said that it would cost us several thousand dollars because of the contribution fee that existed on our super account.
It was then we realised that we had been losing part of everything we put into super up to that point. That was on top of administration fees, investment fees and ongoing advisor commission. We didn't know much about super and, at first, assumed this was normal practice.
A friend suggested that we get a second opinion. We were referred to [Gary Weigh & Associates](http://www.garyweigh.com/). Gary came to see us and explained other superannuation options to us including SMSF, and told us that advice fees didn't depend on which type of fund we chose. It was the same fee, whatever we did.
We considered an SMSF but we really didn't want to be bothered with the hassle of running it ourselves. Too busy in retirement for all that stress and paperwork! So Gary recommended personal super with investments that we feel comfortable with, and they have really gone ahead for the past two years. Importantly, we receive retirement advice as we need it, which is what we wanted in the first place."
Of course, the moral of both stories is seek personal advice; talk all of the issues through with a licenced financial advisor, and decide on a form of superannuation that best suits your individual needs.
https://garyweigh.com/wp-content/uploads/2014/08/stock-image-lifestyle_old_couple_beach_happy_free.jpg
334
500
Gary Weigh
https://garyweigh.com/wp-content/uploads/2017/12/GWeigh_2018-300x83.png
Gary Weigh
2015-04-01 09:13:02
2015-04-01 10:04:49
Two Clients Reach Different Decisions About SMSF