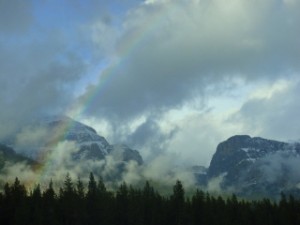 The recent floods in Brisbane and along the east coast of Australia have highlighted that fact that rising water and a host of other natural threats can obliterate years of hard work for business owners.
If rising or rushing water can wipe out your business, what else is out there that could do the same thing?  People tend not to think about the threats or plan for them, when starting up a business.
Here are seven (7) threats of nature that have the potential to put you out of business if you don't plan for them.
Flooding of business premises and connective infrastructure
Destructive wind & rain events (e.g. cyclones, hurricanes & tornadoes)
Fire (localized or bush fire)
Drought & resultant water shortages
Earth quakes & tremors
Volcanic activity (lava, ash, gas, tsunami)
Environmental disasters (e.g. ocean spills, pollution, toxic soil).  Although man-made, have the potential to affect natural resources and do wide scale damage.
We are at the mercy of nature always, no matter what we do or where we go.  We are also 100% dependent on a wide variety of technology that creates the environment in which we can live and work together in an orderly manner.
So it is not surprising that there are so many ways in which nature can interrupt our lives and our businesses.  It can be achieved by destruction of premises, equipment, machinery and stock, or simply by wreaking damage on the connective technology we depend on 24/7.  A prime risk to business is a power outage.  It can effectively halts life as we know it and if it goes on long enough, it will directly affect fuel and water supply.
When starting up a business, your business planning should involve more than simply assessing your opportunities and forecasting your profit.  You need to include an assessment of those risks most likely to affect your business, and formulating appropriate action.
Insurance will provide the financial protection and the means to repair or rebuild, but other strategies might include:
Avoidance – simply don't set up shop where the risks are greatest
Backup – maintain offsite storage, equipment to generate power & stored water
Retreat – the means in advance to transfer to a higher or safer location
Check my other blog site http://www.aikido-secrets-to-calm-success.com and learn how Aikido could make a life changing difference to the way you run your business.
Until next time!
Gary
https://garyweigh.com/wp-content/uploads/2017/12/GWeigh_2018-300x83.png
0
0
Gary Weigh
https://garyweigh.com/wp-content/uploads/2017/12/GWeigh_2018-300x83.png
Gary Weigh
2011-02-09 05:24:22
2020-01-21 17:01:36
Threats that can wipe out your business!