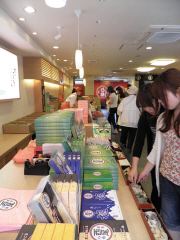 It is not my intention to sound like a profit of doom but it pays to be cautious and examine all conceivable scenarios.  So I am playing the devils' advocate!
When starting up a business, it is normal to do some serious planning before jumping in.  One of the tradition planning tools is SWOT analysis – i.e. Strengths, Weaknesses, Opportunities, and Threats.
It is important to identify weaknesses, just as it is important to know your strengths.  However, weaknesses aren't generally fatal – at least not in the short term.  They may cause you problems and probably slow you down.  However, threats are potentially fatal in the short term.  So it is worth spending a little more time on potential threats.
Regardless of the business you are in, here are seven (7) potential threats that could prove fatal to your business.
Putting all your eggs in one basket (e.g. relying on one customer or supplier)
Growing too fast (i.e. too much business to handle, insufficient resources)
Negative cash flow (e.g. from poor pricing, poor costing or unfunded expansion)
Failure to innovate (i.e. not keeping up with technology or competitor products)
Going it alone (i.e. trying to do everything yourself and doing nothing well)
Non responsive to communication (e.g. customer requests, feedback, criticism, complaints, creditors)
Loss of power and / or connectivity (e.g. power outages / surges, internet / telephone problems, failure to back up)
Note that all the threats listed above are operational threats.  And there are more!   Unlike threats posed by natural disasters, these are well within your control.   More importantly, they can all be planned for.  In fact, avoiding these pitfalls is what business planning is all about.
So if you fall victim to one of these threats, it is of your own making.  The fact that you didn't know that the threat was even possible simply means that you didn't do enough research before starting up a business.  Any competent business coach or adviser could list these threats.  Get advice!
Check my other blog site http://www.aikido-secrets-to-calm-success.com and learn how Aikido could make a life changing difference to the way you run your business.
If you want to learn the magic of Aikido visit http://www.griffithaikido.com.au
Until next time!
Gary
https://garyweigh.com/wp-content/uploads/2017/12/GWeigh_2018-300x83.png
0
0
Gary Weigh
https://garyweigh.com/wp-content/uploads/2017/12/GWeigh_2018-300x83.png
Gary Weigh
2011-02-11 00:49:55
2020-01-21 17:05:31
Starting up a business – seven (7) operational threats to your business!