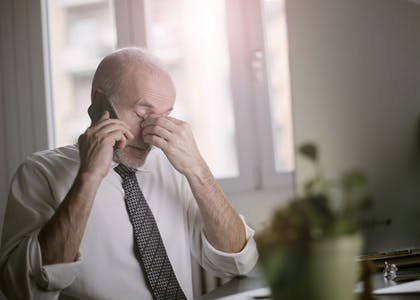 FASEA indicates that National Adviser Exams will be scheduled quarterly in 2019 commencing mid-June; and then bi-monthly in 2020.
So that suggests 8-9 exam opportunities before the 1st Jan 2021 deadline for all existing advisers to pass this exam.  It sounds like a lot but it's an illusion.
According to the feedback I receive from risk and wealth BDMs, the majority of advisers are adopting a strategy of wait and see.  So most won't sit the first FASEA in mid-June; and what a bad idea it would be to leave it till the last exam to start.  Realistically that leaves 6-7 remaining opportunities at best to sit the exam.
But here is the problem!
If you fail your first attempt you won't be allowed to register again for another 3 months. Bear in mind that there will be a time gap between 'register' and 'sit'.  That means you will miss at least the next scheduled exam opportunity before you can register and then resit.
So realistically there will only be 3-4 exam opportunities available to most advisers. If you ignore it and delay until next year the pressure will start to intensify as 2020 rapidly goes by.
Whether you use my tutorial program service or not, I strongly suggest that you start studying and revising now and aim for the September exam. Then if you need a resit, it is likely you'll do it in Feb next year.
Getting this exam out of the way, done and dusted by next February would be a whole lot better than starting at that time.
Having an early pass mark means peace of mind that you get to stay in the financial advice industry and keep your business or well-paid job as a result.
The peril of delay is that the longer you delay the greater the risk to your means of future income.
https://garyweigh.com/wp-content/uploads/2019/05/Adviser.jpg
300
420
Gary Weigh
https://garyweigh.com/wp-content/uploads/2017/12/GWeigh_2018-300x83.png
Gary Weigh
2019-05-12 05:00:04
2019-05-12 05:01:18
The Peril of Delaying the National Adviser Exam