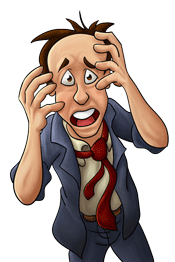 The majority of SMSF in Australia are estate planning disasters waiting to happen.
Why?  Because the majority of people have avoided the expense of using a corporate SMSF trustee, and have chosen the cheaper option of setting up their SMSF with 'individual trustees'.
As you are probably aware, a SMSF can have up to four members, and all of the fund's members must be trustees.  There is a choice of trustee structure.  Members can choose:
To act as individual trustees; or
To act as directors of a company that acts as corporate trustee.
The problem arises in two member funds with individual trustees (which would be the majority of SMSF in Australia) when one member dies.  A SMSF cannot operate with only one individual trustee.
The reason it's not permitted is a legal trust relationship cannot exist with only one person involved.  A SMSF with individual trustees is required to have at least two trustees to operate.  So it means bringing in a second trustee.  In some family circumstances, this can be a problem.
Depending on who the person is, bringing a new trustee into the fund to replace a trustee who has passed away can upset the balance of SMSF control at trustee level, with the potential to send a couple's original Estate Planning into a tail spin.
On the other hand, if a company is the trustee, it can continue to operate with one director only.  The advantage of a corporate trustee is that when the first death in a couple occurs, SMSF management and control stays firmly in the hands of the surviving spouse and the Estate Plan can stay on track as originally intended.
Just another note of caution!
If you already have a company for another purpose, don't rush into to using it as the corporate trustee for your SMSF without first seeking advice.  That could create more problems than it solves.
So if you are an individual trustee of a 2-or-more-member SMSF, please raise the level of urgency for a SMSF review to high.  Call me and I will fix the problem for you.  It is not difficult to do, but it is time consuming to change the name of the trustee on all of your investments.  However, it could save you a lot of money and heartache down the track.
Gary
General advice warning
The article above is general advice only designed to educate and heighten awareness of superannuation issues. It should not be regarded as personal advice because it does not take into account your personal circumstances, financial situation or specific goals. For personal advice that is tailored to your needs, please contact me or consult your licensed financial adviser.
https://garyweigh.com/wp-content/uploads/2014/10/Man_Frustrated175.png
262
175
Gary Weigh
https://garyweigh.com/wp-content/uploads/2017/12/GWeigh_2018-300x83.png
Gary Weigh
2014-10-13 04:28:35
2014-10-13 06:28:16
SMSF Review – Individual Trustees a Disaster Waiting