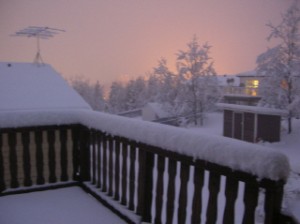 In goal setting, every journey starts with a destination in mind.  Operating a business is a major life journey that is rivalled in time and commitment only by your major life relationships.
One of the real risks of rushing into business without adequate planning is that if you don't control your business early, it will control you.  There are so many forces and influences that can pull, push and buffet you all over the market place.  So it is good to start as you mean to go on.  That is, in an organised way, with you at the helm!
It is critical to start the control process early by having control over what you ultimately build and where you take it.  That, in plain English means starting out with a plan; not a 300-page business plan full of boring detail, but a brief and to-the-point chart of your journey, as you know it now.
I would argue that the most important feature of your plan is your goal setting.  Although dreaming up a few goals sounds easy, this is the part of business planning that most people struggle with.
What goals should I set?
If you are stuck for ideas, try formulating these three (3) main goals:
A 'create and build' goal
A 'customer attract' goal
A 'future exit' goal
The first two goals are self explanatory but the last goal sounds as if it doesn't belong.  Why worry about exiting before you have even started?  Because 'future exit' means eventually extracting the 'value' of your business in cash by sale or other means.
Therefore, you need to concentrate on building up that value from the start.  The value you build up is a function of assets purchased, goodwill built up, and profits made over time.  'Future exit' is a great way to bundle all your financial goals.
How do I set goals?
Your main goals need to be AAA goals.  That is:
Attractive (you must truly want to achieve it)
Achievable (it is within your grasp)
Action-linked (it must link directly to actions on your action plan)
A word of caution!
In setting your goals, you are preparing to live your truth.  That means you will achieve your goals only if you truly want to.  If you set goals that deep down you are not motivated to achieve, then you have set the wrong goals.  You are setting yourself up for a fall.  Set your heartfelt truth as your goals.
This is why I bang on about starting a business for the right reasons.  If you are in it for the wrong reasons then achieving goals is going to be the world's biggest chore.
Until next time!
Gary
https://garyweigh.com/wp-content/uploads/2017/12/GWeigh_2018-300x83.png
0
0
Gary Weigh
https://garyweigh.com/wp-content/uploads/2017/12/GWeigh_2018-300x83.png
Gary Weigh
2011-01-21 03:19:52
2014-09-02 03:19:24
In 2011 set a goal to start your journey