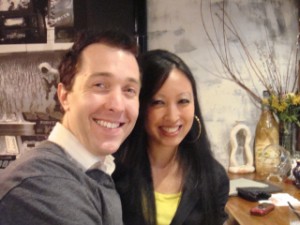 Another Brisbane business building tip!  It pays to see things from the customer's point of view.
What do most customers really want when they seek personal financial planning services?  Although they want to achieve a desirable level of financial wellbeing, what they really want often differs from the services that most financial planners want to provide.
There is growing demand in Australia to make financial advice affordable, easily accessible, easily understood and deliverable in smaller portions (as apposed to large complex financial plans).
The industry is changing and this requires a complete change of thinking on the part of financial advice providers.
I know from experience that the majority of people:
Don't always want huge, expensive and hard to read Statements of Advice containing complex advice that attempts to map out the rest of their lives. (Why?  Because life can change so quickly)
Appreciate an expert resource with a depth of knowledge and experience they can draw on
Would really like to talk to someone who would simply answer questions
Appreciate having risks and opportunities that are not obvious to them, drawn to their attention
Like to browse for factual and current information without sales pressure
Have a continuing love affair and well founded belief in direct property, particularly residential property, even though it is not commonly addressed or recommended by financial planners
Are not necessarily wanting to buy a financial product when they seek advice
People who seek financial advice crave it with no strings attached.  They are looking for guidance and advice that is independent any particular product, and not given by someone who is employed by a product provider.
For more business building tips in Brisbane and to read more on this subject read the article "Navigating Life" at http://www.aikido-secrets-to-calm-success.com
If you want to try Aikido, try Griffith Aikido at http://www.griffithaikido.com.au
Until next time!
Gary
https://garyweigh.com/wp-content/uploads/2017/12/GWeigh_2018-300x83.png
0
0
Gary Weigh
https://garyweigh.com/wp-content/uploads/2017/12/GWeigh_2018-300x83.png
Gary Weigh
2011-02-23 02:50:44
2020-01-21 17:41:28
What people really want from personal financial planners