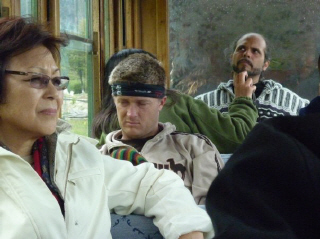 In business planning, much has been written and said about entrepreneurial thinking and the traits that entrepreneurs have in common.  But not much is said about actually developing the mind set that supports entrepreneurial thinking.
Let's widen the definition of entrepreneur beyond the person with the big business idea who has the charisma and tenacity to win support for its successful implementation.
Now let's call them the 'everyday entrepreneur' and include anyone who has a dream; has the guts to take a risk and have a go; and who gets a result, either good or bad.  So in my view, that can be:
Every business owner
Any action-driven risk taker in any context – e.g. business, sport, science
Anyone who attempts to network for gain; and
Anyone who addresses groups or speaks publicly
That's a lot of people.  Well that's my point!
Most heroes go unnoticed in this world, as do most entrepreneurs.  Your name doesn't have to be Richard Branson, Dick Smith or Donald Trump to take a risk and have a go.
Many people try and many people stumble because they run into problems that they feel ill-equipped to solve.  That's why it's a common to hear of entrepreneurs having many failures before finally achieving success.
It is my experience over the past 30 years that all people have dreams; the majority have the entrepreneurial streak (in the wider definition), but most lack the mind skills to see it through to successful implementation.
More on business planning – the business mind in my next blog.
Check out my other blog at http://www.aikido-secrets–to-calm-success.com
Until next time!
Gary
https://garyweigh.com/wp-content/uploads/2017/12/GWeigh_2018-300x83.png
0
0
Gary Weigh
https://garyweigh.com/wp-content/uploads/2017/12/GWeigh_2018-300x83.png
Gary Weigh
2011-04-15 03:23:12
2020-01-21 18:04:23
Business planning - the business mind