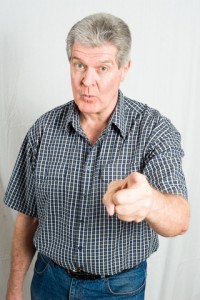 Call Gary direct on 0408 756 531
A reputable, well-established Multi Level Marketing (MLM) company can be a great opportunity, particularly when it offers products that all but sell themselves. However, it takes ingenuity and hard work to build your own network sales organisation.  So consider my business coaching Brisbane practice!
About 90% of home-based businesses in Australia are owned and run by females.  A MLM network business is a very popular home business choice because it involves a low start up cost and product distribution is often handled by the MLM head office.
Nevertheless, there are several issues to consider when building a MLM business from home:
The majority of distributors have never been in business before
Family commitments make work-life balance challenging for many
Many regard MLM as a low commitment family income supplement only
Building sales is not the same thing as building a business – it is only part of the story
Your introducer is involved in the business and may give you basic training and guidance but is not a business coach
You must be careful that in building a network organisation, you build it on a firm footing
Many MLMs offer online planning and coaching tuition, but they are one size fits all and not all are tailored to the Australian business marketplace. 
 Knowing and doing are two different things.  If you are not experienced in Australian business it helps to have an Australian business coach.  It is even more important if you work from home.  It is essential that you stay committed and focused in the face of family and household distractions.
You can't rely on your introducer forever.  You should start thinking like a business owner, not a sales rep.  You need your own business blueprint because your life and individual circumstances are unique.
Start your business coaching today and start building your business.
Until next time
Gary
https://garyweigh.com/wp-content/uploads/2017/12/GWeigh_2018-300x83.png
0
0
Gary Weigh
https://garyweigh.com/wp-content/uploads/2017/12/GWeigh_2018-300x83.png
Gary Weigh
2011-09-06 06:12:06
2014-09-02 03:17:25
Business coaching Brisbane for MLM businesses