Business coaching in Brisbane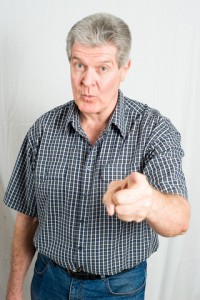 An important part of my business coaching in Brisbane is teaching financial control.  It is a fact that many small businesses fail because of poor financial management.
Financial control is about understanding the financial performance of your business and then taking steps to improve it.  To be effective, the control measures must provide financial information in real time. 
So what about your annual financial statements, are they of any use? 
Your accountant typically prepares an income statement and balance sheet several months after the close of the financial year.  The purpose is not financial control.  It is purely and simply compliance – the preparation of your business tax return.
Obtaining financial information via your tax accountant some 6-18 months after the event is useless for meaningful decision making .  Information that will truly aid your business decision making needs to be current.  That is, captured today, acted on tomorrow. 
There are a few key measures used by financial performance specialists that will reveal all about your business.  However, none of those can be calculated until you have a system that will capture current information about your business in a usable form.
So the first step is always to have a user friendly accounting system that is built to handle Australian accounting standards and protocols.  To make it work effectively though, you must set up the accounts properly in the first place.  This is the base upon which you will build your financial control system so it is important to seek professional help upfront.
Until next time!
Gary
#1 for business coaching in Brisbane
Call direct on 0408 756 531
https://garyweigh.com/wp-content/uploads/2017/12/GWeigh_2018-300x83.png
0
0
Gary Weigh
https://garyweigh.com/wp-content/uploads/2017/12/GWeigh_2018-300x83.png
Gary Weigh
2011-09-19 01:48:40
2014-09-02 03:17:25
What exactly is financial control?