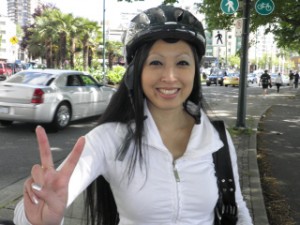 Whilst you continue to be a one person business, you are self employed, selling your own time.  If you are looking for a top small business idea, start outsourcing to other people and start leveraging and building a business.
Outsourcing is the key!  Online you can find anybody to do anything at a highly competitive price.  I have outsourced most functions of my business to other people.  Good people around the world will be ecstatic to work for you for between USD $2 – $10 per hour but as usual you get what you pay for.
When you find the right person (which is not hard), you will find that they are well qualified, very efficient and meet deadlines, most of the time with a 24-hour turnaround.  They also follow up and do it all with friendly cooperation.
Offline recruitment agencies may still be necessary for high end recruitment where the position is senior or supervisory, hands on and face to face, but for lower level work, technical work, specialist skills, online work where working remotely is fine, recruitment agencies will become obsolete unless they move their businesses online and become outsourcing hubs.
One of the advantages of growing your business online is that everything you need night and day is available from outsourced talent.  Just some of these functions are:
Virtual Secretary / assistant
Administration
Content / article writing
Sales page / landing page writing
Website updating
Keyword research
Blogging
Image management
Link building
Affiliate marketing
Social network marketing
Forum marketing
Work goes on for you while you sleep and you will slash your overheads.
If you would like to know more about how to build your online business contact me at gary@garyweigh.com and visit http://www.garyweigh.com/blog/business-startup
If you would like to read some ground breaking articles on Aiki-management visit my Aikido Secrets site at http://www.aikido-secrets-to-calm-success.com
Until next time!
Gary
topsmallbusinessideas
https://garyweigh.com/wp-content/uploads/2017/12/GWeigh_2018-300x83.png
0
0
Gary Weigh
https://garyweigh.com/wp-content/uploads/2017/12/GWeigh_2018-300x83.png
Gary Weigh
2010-09-20 07:45:26
2020-01-21 10:04:32
Top small business ideas – outsource to build your business