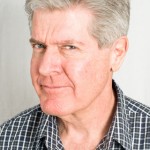 In the words of Tennessee Williams, "You can be young without money, but you can't be old without it".   Retirement is often referred to as the golden years, but for many a golden years retirement is a myth, and not just because of a lack of money.
There are four (4) must-have requirements that must be met before retirement is likely to approach a golden era.  They are:
Must have good health
Must have enough money
Must have satisfying relationships; and
Must have a continuing sense of purpose
Regardless of the amount of money you have, poor health can devastate your retirement if it occurs in the early stages.  It can also make it much more expensive than it needs to be.  The irony is that in many cases, poor health can be the result of the decades spent under stress to earn the money to fund a life, including retirement.
The financial reality for most people is that they exist on a full or part government age pension.  Even if all the other requirements are met, a lack of money can mean a frugal lifestyle indeed plus a severe restriction on travel and other touted 'golden year' activities.
Loneliness can have a severe negative impact on the quality of a person's retirement. Having one or more satisfying relationships is essential because all people have an innate need for social interaction and support.  The key relationship might not be a spouse; it could be one or more close friendships.
One essential requirement that is overlooked by eager retirees is an ongoing sense of purpose.  After a year or two of travelling overseas, or touring the country in a caravan, the reality of nothingness often sets in.  If you don't like fishing, golf or bowls, life can become extremely boring.  For this reason, many people go back to work or give their time to charities.
Retirement is a period that can last for 30 years or more.  So if you do some golden years planning that great, but remember that money is only part of the plan.  If, like most people, you don't plan, at least you know what's coming.
Gary
https://garyweigh.com/wp-content/uploads/2013/12/old-man-holding-a-glass-of-wine2.jpg
250
400
Gary Weigh
https://garyweigh.com/wp-content/uploads/2017/12/GWeigh_2018-300x83.png
Gary Weigh
2013-12-19 22:16:10
2014-09-02 03:13:27
The Golden Years Retirement Myth