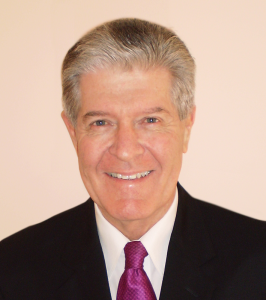 For employers and employees there is yet another major change to superannuation just around the corner.  And it will probably impact you.
Chances are you aren't aware of this.  This monumental change in Australia's superannuation system is one of the country's best kept secrets.
The federal government and the superannuation industry know about it because they have been talking amongst themselves about MySuper for a couple of years now.
But most people in Australia's work force (i.e. the consumers it actually affects) are still largely in the dark.  This is unfortunate because many employers and employees will have to take action; and soon.
MySuper is the government's initiative to replace employer default funds with a cheap; one-size-fits-all super fund offering; with no investment choice and basic insurance benefits.   Everyone gets the same and, to the extent that you do nothing, you will get what you are given.  They will look very much like union super funds (i.e. industry funds).
For employees
So what does MySuper mean to employees who chose to go with their employer's default super?
You may have an additional super fund on New Year's Day
If so, you will have two sets of fees
You may also have a duplication of default insurance which you will pay for
Your employer will only be permitted to contribute to your new MySuper fund
In mid-2017 your current super will be transferred to your MySuper fund
For older workers it removes the option of the 'transition to retirement' strategy because there are no immediate plans to have a pension version of MySuper
You may lose access to advice from an adviser associated with your employer's fund
Fortunately, you can roll your money out of MySuper at any time to a fund of your choice
Will you be asked first if any of this is ok with you?  No!  This will happen without asking you.  So if you want another choice that puts you in control of your retirement savings, SEEK ADVICE NOW!
For employers
By 1 January 2014, you must have categorised all of your employees for superannuation purposes.  Categories include MySuper members, choice members and transitional members.  This probably means adjusting your payroll system to accommodate the payment of employer contributions to one or more MySuper funds.  Doing as you've always done is likely to result in penalties.
Conclusion
This is real money we are talking about.  Your money!  So take control of it.  Your superannuation plays an important role in your personal finances.  Ignoring it for decades is sheer madness.
This change is a great opportunity for both employers and employees to side-step 'MySuper' and take control.  Doing so will provide the opportunity for your own super and that of your employees to work hard for your retirement.
MySuper is the 'do-nothing' option for employees, but not for employers.   I am here to tell you that with superannuation, as with every other product and service – you get what you pay for!  There is so much more you can do with superannuation these days.   SEEK ADVICE NOW!
Call Gary for
financial planning Brisbane

business coaching Brisbane
Call direct on 0408 756 531
https://garyweigh.com/wp-content/uploads/2017/12/GWeigh_2018-300x83.png
0
0
Gary Weigh
https://garyweigh.com/wp-content/uploads/2017/12/GWeigh_2018-300x83.png
Gary Weigh
2013-06-20 00:55:24
2014-09-02 03:13:27
More Super confusion on the way