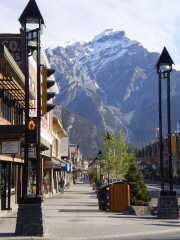 If you are already in business or seriously thinking of starting up a business, I would like to further highlight and emphasise the need for business planning.
If you thought the previous seven (7) threats to your business (read my previous post) were the only ones you need to consider, well here's another seven (7) for you to think about.
Management incompetence (lack of knowledge, experience or financial skills)
Rogue staff member (with intent to damage reputation, sets up in competition)
Breach of security (deliberate / accidental leaking, online hacking, viruses)
Over-gearing (too much borrowed money, worsened by rising interest rates)
Litigation (by customer, competitor, supplier, bank, Tax office)
Market downturn (e.g. economic, monopolistic activity, lack of demand shift)
Product obsolescence (failure to follow demand and/or keep up with technology)
And it doesn't stop there!
Yes there are many more operational threats to think about, so if you haven't done any planning lately, it's never too late to start.
Business planning is not only for those starting up a business.  It is also for those who are already in business and who so far have led a charmed life.
The typical Aussie retort, "She'll be right mate!" doesn't cut it these days. Business is far too knowledge based and technology based.  'Not keeping up' is a big risk.
Whilst the customer is still King (or Queen), there is so much to know and do these days away from the cash register, that one could be forgiven for thinking that the customer is a mere hindrance.
It only takes one of these threats to obliterate or seriously damage your business – not all of them!    So take my advice and get professional advice!
Check my other blog site http://www.aikido-secrets-to-calm-success.com and learn how the secrets of Aikido can be applied to your business.
If you want to learn the secrets of Aikido for yourself visit http://www.griffithaikido.com.au
Until next time!
Gary
https://garyweigh.com/wp-content/uploads/2017/12/GWeigh_2018-300x83.png
0
0
Gary Weigh
https://garyweigh.com/wp-content/uploads/2017/12/GWeigh_2018-300x83.png
Gary Weigh
2011-02-14 00:46:06
2020-01-21 17:26:59
.... And here are another seven (7) operational threats to think about!