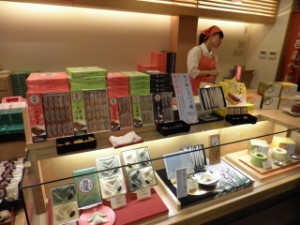 Looking for business opportunities is fun.  It is an exciting and empowering process.  Opportunities, when converted, ultimately lead to business growth by adding new clients, new products and additional sales from existing clients.  There is nothing quite so self satisfying!
Don't wait for opportunities to come to you – make them happen.  Opportunism is a business practice that doesn't receive enough emphasis in business training.  It is the creation of everything.
So where is opportunity found?  The broad answer is 'outside your business!'   There are far more revenue opportunities outside you business than inside it.  Opportunities inside your business are usually related to technology, cost reduction and productivity.
Opportunity seeking is a mindset, not a specific location.  Actively seeking opportunities for unfulfilled demand is central to the entrepreneurial spirit, but only a positive and optimistic mind will find them.
The opportunistic mindset is one of abundance, not of lack and scarcity.  If you think there is opportunity awaiting you, there is.  Alternatively, if you think there is no opportunity, there isn't.
Your opportunity could be local, industry wide or global.  It all depends what you are looking for and how expansively you choose to think.  History is often a good teacher, so look to the past to find clues to future opportunity.  In looking for trends, consider the following questions in relation to the past 3-5 years.
Who has disappeared from your industry and why?
How has the internet changed your industry?
What new technology has been developed in your industry?
Do you see any product or service parallels between you industry and another industry?
Are your clients and their demands the same today as they were then?
Has government legislation banned, allowed or changed anything?
Expand your thinking outside of what you are currently doing.  Don't allow your future to be determined only by your existing clients.  There is nothing more exciting than creating your own future by proactively identifying opportunities.  The future does not belong to procrastinators, but to brave business explorers.
When you find opportunity, don't sit on it.  Most opportunities have a use-by date.  In other words, if you don't act, someone else will sooner or later find it and act on it.  And where does that leave you? ….. Usually out in the cold thinking "Oh what could have been!"
If you are starting up your own business or want to boost your existing business read my latest book Recession Riches and Wealth at:
http://www.garyweigh.com/recession-riches-and-wealth
Until next time!
Gary
https://garyweigh.com/wp-content/uploads/2017/12/GWeigh_2018-300x83.png
0
0
Gary Weigh
https://garyweigh.com/wp-content/uploads/2017/12/GWeigh_2018-300x83.png
Gary Weigh
2010-09-29 07:55:56
2020-01-20 18:35:35
Starting up your own business – identifying opportunity