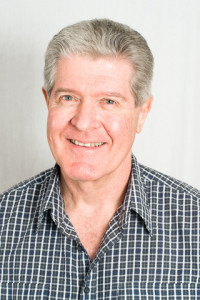 Business Coaching Brisbane – An Expert Fix
I visited a new client recently.  His business was building company websites.  He wondered why he wasn't getting ahead even though he and his staff were reasonably busy.  There were a few problems but his pricing was such that at full capacity his gross margin couldn't cover his fixed costs.  That means the more work he did, the more money he lost.  Who would have thought?
I know that all this 'margins' and 'fixed costs' stuff all sounds like accountant 'gobbly-gook' speak but this problem has been sending many enterprising business owners to the wall for thousands of years.
Mis-pricing is a common trap for many inexperienced business owners.  If you over-price, customers will buy from your competitors if you have nothing else to retain them.  Under-price and your profit (and your business) could be non-existent.
It is the one critically important variable you must get right to be competitive, make a profit and stay in business.  Common pricing mistakes include:
Following rules of thumb

Comparing with competitors and discounting by 10%

Not taking into account the unique cost structure of your business

Not taking into account your own time when considering cost price

Not pricing to a target volume at a target gross profit margin
Good financial management skills are never needed more than when you are determining the cost prices and selling prices of your products and services.   If you need help give me a call.  Coaching is an investment in the future profitability of your business.  CHECK OUT OUR SERVICES   SIGN UP NOW
Did you know that GARY WEIGH & ASSOCIATES  is not only a leading business coaching Brisbane company but also a leading financial planning firm (authorised representative of The FinancialLink Group Pty Ltd) specialising in retail & self managed superannuation advice and personal protection insurance advice?
https://garyweigh.com/wp-content/uploads/2017/12/GWeigh_2018-300x83.png
0
0
Gary Weigh
https://garyweigh.com/wp-content/uploads/2017/12/GWeigh_2018-300x83.png
Gary Weigh
2013-01-12 00:30:02
2020-01-21 16:43:55
Are you pricing yourself out of business?