FOR BUSINESS BUILDING

CALL GARY DIRECT ON 0408 756 531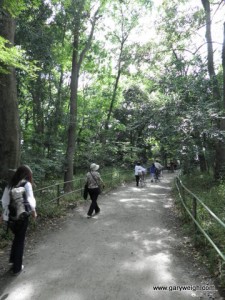 Looking for business building ideas?  If you want to take a leaf out of Howard Bloom's book 'The Lucifer Principle, a Scientific Expedition into the Forces of History", imagine that building a business is like propagating an appropriate meme, drawing together an ever increasing interest / buying group who, in turn attract others by word of mouth. 
As the leader of this group you are then able to start climbing to the top of the business pecking order.  With popularity come riches, fame and power; until such time as you lose popularity and slide right back down again.
So what is a meme?  It begins with an idea that leaps from mind to mind.  It is the social glue that is communicated by the founder and binds the believers.  Eventually, a meme turns into a set of beliefs and behaviours that distinguishes one social group from another.  According to Bloom "It drives us to coagulate in cooperative masses of family, culture, tribe and nation."
Bloom points out that "the memes that count the most are the ones that assemble vast arrays of resources in startling new forms.  They are the memes that construct social superorganisms."  Historical examples are the ideologies of Karl Marx, Adolf Hitler and the world's major religions. 
I would cite Facebook as a recent business example – millions of people interacting with each other via a startling new form of social media.
So building business is not so different.  It relies on the same survival and competitive pecking order needs of human beings.  You see, competition in business is not restricted to rival businesses.  Much more competitive activity takes place between the collective billions of customers.
Some of the more obvious every day examples include:
People fight and trample each other in the annual department store sales;
People fight over the last item on a supermarket shelf;
Fads start because people want what others have; and
People camp out overnight in a queue to be the first to get the latest IPad or IPhone.
You only have to strike a chord or hit a nerve with a small group of people to attract a following, and for life to be breathed into your idea.  Transmission of that idea from mind to mind can occur at a phenomenal speed.  Just think about how many people have become overnight sensations on YouTube?
More "Lucifer style' business building next time!
Gary
For more on Howard Bloom and his brilliant books, including The Lucifer Principle visit http://howardbloom.net/
https://garyweigh.com/wp-content/uploads/2017/12/GWeigh_2018-300x83.png
0
0
Gary Weigh
https://garyweigh.com/wp-content/uploads/2017/12/GWeigh_2018-300x83.png
Gary Weigh
2011-06-23 05:57:43
2014-09-02 03:18:14
Lucifer's Business building strategy