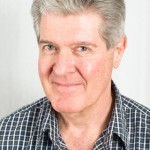 #1 business consultancy Australia
When it comes time to sell a business, everyone wants a valuable and readily saleable asset to sell.  So you must care for it, nurture it and protect it if you want full value at sale time.
Your business is the sole source of your income and your family's lifestyle.  It educates your children, and is the well-spring of all saving, spending and wealth building.
Ultimately, it becomes your superannuation nest-egg that you will finally cash out in the hope of financing a secure retirement.
A small to medium business is only as good as its owner.  You are its most important asset.  Without you it may lose its way or worse, it might not run at all.
Your business it your lifetime project and occasionally things can go wrong.  The possibilities are numerous but common causes include:
Ongoing health problems
Premature death
Relationship upheaval *
(*e.g. one partner divorces, business partners in dispute, one departs for a better offer)
It pays to insure and thereby minimise the financial impact of interruptions or threats that you don't see coming.  This is just sensible risk management.
https://garyweigh.com/wp-content/uploads/2017/12/GWeigh_2018-300x83.png
0
0
Gary Weigh
https://garyweigh.com/wp-content/uploads/2017/12/GWeigh_2018-300x83.png
Gary Weigh
2012-04-28 03:55:52
2014-09-02 03:13:49
It pays to insure