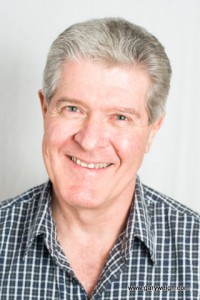 This is something I wrestle with personally.  At the moment I am busy promoting my new online MyProsperityForum site.  My target market is risk insurance (i.e. life insurance & income protection) advisers, financial planners and home loan professionals.  I am also about to start a keyword and social media campaign to drive traffic directly to the site.
But back to the email issue!  I am emailing other financial professionals to let them know what a great resource this innovative forum is for them personally as well as the enormous benefits for their clients.
Whilst I don't want to send emails too often, I do want them to know the benefits of using and referring their clients to the forum.  But how much is too much?
I am reasonably well known in the financial planning and business coaching Brisbane communities so I don't want my emails relegated to the spam box.   That outcome will only serve to tarnish my good reputation.
But I do want to get my messages across.  For example:
Non-financial planning financial advisers are regularly asked questions outside their field of expertise.  MyProsperityForum is a perfect solution.
Some people, even clients of financial planners, are personal finance DIYs who are very interested in understanding the many tricky financial planning concepts as they apply to both individuals and business owners.  MyProsperityForum is the ideal solution and a service option not available or offered in the past
Many people can't afford to or are reluctant to consult a financial planner.  Again, MyProsperityForum is a perfect solution
A lot of people simply want to ask questions of a knowledgeable professional without any obligation or product push.  There is also a lot of value at MyProsperityForum in seeing what other people ask.
People want difficult financial concepts (e.g. personal risk insurance, investment, superannuation, retirement, estate planning) explained in plain English.  MyProsperityForum already has such content uploaded in easy-to-read article form
Follow @MyProsperityFor
https://garyweigh.com/wp-content/uploads/2017/12/GWeigh_2018-300x83.png
0
0
Gary Weigh
https://garyweigh.com/wp-content/uploads/2017/12/GWeigh_2018-300x83.png
Gary Weigh
2012-02-27 05:46:28
2020-01-21 16:42:31
How much email marketing is too much?