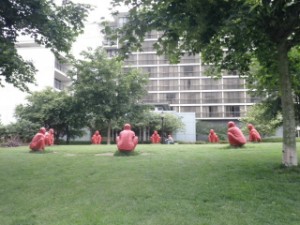 For many industries, early January is a very quiet time.  Customers and suppliers are on annual holidays.  The kids are home from school.
So if you are not busy in January, consider making use of this down-time.  Give some serious thought to getting your self away for a while on your 2011 mini-retreat.
An hour, a day, overnight – it doesn't matter.  Find some quiet YOU time!
The main aim is to get some privacy, feel relaxed and tap into your creativity.  Ideally, you will also want to return feeling invigorated and ready for a good year.
There are many choices of where to go and what to do.  Get creative but here are seven (7) ideas to help you:
Overnight in a city hotel
Overnight in a country B&B
Go on a picnic
Have a quiet restaurant lunch
A few drinks in a quiet corner of a pub
Sit on a beach
Sit in a park or on a local mountain top
Whatever you decide to do, make sure you take a pen and paper with you to record your thoughts and ideas.
Whatever your budget and your choice of experience, decide in advance what it is you want to review, and what is it you want to do.
Apart from the financial investment, the biggest investment here is your time.  The real problem is tearing your self away from your business.
The other important choice is who to take with you.  The answer is whoever helps you get the job done.  Whether you want to retreat alone, with a friend, a colleague or a group is entirely your decision.
Your choice will depend on your budget, your business circumstances and perhaps child minding options.  Whatever you decide, there will be advantages and disadvantages.
Just be sure that whoever you take with you is 'like-minded'.  If the others just want to have a party, then the retreat will not achieve your goals – unless of course your goal is simply to let off steam.
Business planning in Australia?  Happy retreating!
Until next time
Gary
Check out these great sites:
http://www.aikido-secrets-to-calm-success.com
https://garyweigh.com/wp-content/uploads/2017/12/GWeigh_2018-300x83.png
0
0
Gary Weigh
https://garyweigh.com/wp-content/uploads/2017/12/GWeigh_2018-300x83.png
Gary Weigh
2011-01-10 00:11:58
2020-01-21 14:24:42
Go on your 2011 mini retreat