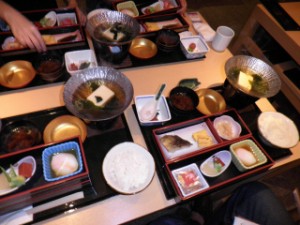 Looking for ways to make money for you?  The financial wellbeing budgeting exercise, that I guided you through over the last few posts, is a tried and proven way forward to reaching financial targets.
Those who accepted the challenge and prepared a budget, reviewed it, revised it and shaped it, obviously have the will to help themselves.
The rest of you have either achieved financial wellbeing, or you are still living in a state of procrastinatory inactivity.
I know from experience that the majority if you fall into the latter category, so when you are finished talking and deferring action, feel free to catch up.
The path to positive cash flow
When you complete the financial wellbeing budgeting process, you achieve the following:
(a)    You cut unnecessary expenses – i.e. those that are detrimental or have no worthwhile impact on your life
(b)   You reallocate money towards those things that will have a positive impact on your life and make a real difference to you
(c)    You become alert to ways of increasing your income or decreasing tax
(d)   You achieve positive cash flow in your household (i.e. your after tax income is more than your household expenses)
(e)    You acquire the habit of a lifetime – the ability to budget (set your goals financially) and to review regularly
You have finally realise that you can set a budget that will reflect every financial and lifestyle goal that you've ever wanted.  The only challenge is to meet the income target to support it; and there are so many ways to make money for you.
Now you are on the start line, in a position to begin the next phase.  But it is not a time to relax.  The path to financial wellbeing requires action and lots of it.  Whilst that doesn't necessarily equate to hard physical work, it does mean generating the energy to maintain singular focus and sustained effort.
To do that, you will need reserves of energy over time and that means you must be healthy and stay healthy.  Sick and unhealthy people do not have the same focus or the energy to sustain effort.  They are generally focused on taking it easy and recovery.
So isn't it lucky that you skewed your household budget towards good health and longevity?
For more reading on ways to make money for you on your path to financial wellbeing, visit http://www.aikido-secrets-to-calm-success.com
Until next time!
Gary
https://garyweigh.com/wp-content/uploads/2017/12/GWeigh_2018-300x83.png
0
0
Gary Weigh
https://garyweigh.com/wp-content/uploads/2017/12/GWeigh_2018-300x83.png
Gary Weigh
2011-03-14 01:33:36
2020-01-21 17:49:01
Financial wellbeing – Moving forward from budgeting