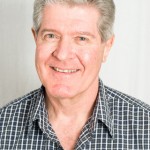 Business planning Australia
Most businesses that fail inside the first 3 years are victims of poor management and, in particular, poor financial management.  Unfortunately, most owners are technically minded and are not sufficiently trained in financial control to manage effectively.   So when their business starts to lose money the underlying reason can easily go unnoticed.
It is very common for owners to rely on their accountants.  Whilst accountants are very good at tax and compliance, financial accounting is mostly about determining what happened 12-18 months ago.   Businesses need to know what happened last week and what is likely to happen this week and next week.
Effective financial control comes from knowing the art of management accounting.   That is, using financial information for management decision making.    It is common to find business owners going broke because they under-cost and therefore mis-price their products and services.  Understanding the cost structure of your business is essential, getting the pricing right, and controlling cash in and cash out is the life blood for survival.
At Gary Weigh & Associates, we have spent years refining 'first principles' financial control concepts into easy to understand financial control tools for business owners.  We make difficult concepts easy with our simple financial models (e.g. costing, pricing, budgeting, break even and cash flow) .  We can show you your entire business performance on one sheet of paper.   Forecasts become child's play.  All the work is done for you.  We tailor a model to your needs and all you need to do is input the variables that reflect your future plans.  You will see the forecast result instantly.
This is down-to-earth business planning Australia style.  If you would like to know more, call direct on 0408 756 531 and talk to Gary personally.
Follow @MyProsperityFor

https://garyweigh.com/wp-content/uploads/2017/12/GWeigh_2018-300x83.png
0
0
Gary Weigh
https://garyweigh.com/wp-content/uploads/2017/12/GWeigh_2018-300x83.png
Gary Weigh
2012-06-08 22:14:54
2020-01-21 17:38:38
Financial control – a common blind spot