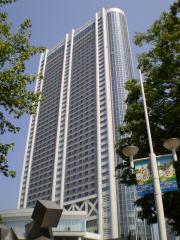 Critical to business planning is the science of financial management.  Financial management is all about the source and use of money.  I refer to it as a science because whether in business or in personal finance, there are certain rules you must observe in every day financial management.
One of the foundation stones of financial management is:
Your career and therefore your income provide your wealth!
Your income is the foundation of all of your wealth building.  Therefore, your prime focus should be on generating income, rather than borrowing money.
Your focus should also be on saving your income instead of spending it.  It is the part of your income that you save that forms the backbone of your future investments.
It is most likely that you will make far more money from your business or profession than you will from your investments.  Your investments can make your future more secure and your retirement more prosperous, but without income, investments alone will not take you from rags to riches.
Only very rarely does someone make a large fortune from investments.  When that happens, it may appear to be a hot tip or good luck but it is generally achieved by someone with a high income and savings potential.
When planning investments, your priority should be to preserve what you have.  Preserving what you have will be an unlikely outcome if you pursue complicated schemes that promise high returns in the short term.
Until next time!
Gary
For an introductory look at Personal Finance it is hard to go past this book.
TURNING MONEY INTO WEALTH (5th Edition) by Arthur J Keown.
→ available now in the Amazon library → top right on this page → → →
This is an American introductory finance book written by a Professor of Finance at Virginia Tech Pamplin College of Business.  Although it is primarily a text book, it is a surprisingly easy read.
It has to be said that USA tax laws and other regulations contained in this book are different to those in Australia but the author provides a great presentation of the fundamental principles of personal finance, which are universal foundation principles.   That is valuable information if you are looking to enhance your financial education.
https://garyweigh.com/wp-content/uploads/2017/12/GWeigh_2018-300x83.png
0
0
Gary Weigh
https://garyweigh.com/wp-content/uploads/2017/12/GWeigh_2018-300x83.png
Gary Weigh
2011-04-10 23:06:17
2014-09-02 03:18:36
Business planning – income is the foundation of your wealth