WHAT IS RISK MANAGEMENT?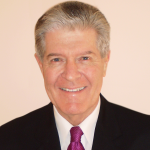 And what does it have to do with your business?
Risk management is:
(a)   Identifying the risks in your business and taking steps to eliminate, reduce, cover, or in some way manage those risks: AND
(b)   In dealing with arguably the biggest risk of all (YOU) – identifying and rectifying the balance between 'unfocused daily activity' activities and 'business building'
For most small businesses, most of the risk resides with the owner!!!
DO YOUR OWN RISK ASSESSMENT
Q1. Do you feel that you are in total control of your business?
Q2. Do you do the important high-payoff tasks or only the stuff that you like?
Q3. Do you act decisively or do you tend to procrastinate about it and delay action?
Q4. Are you persistent or do you feel discouraged at the sound of the first "NO"?
Q5. Are you and other key people insured against loss due to left-field health events?
If you don't score 5 out of 5 then you know you can improve.
For help, encouragement, a mentor and business coaching Brisbane area, call Gary on 0408 756 531 or email to gary@garyweigh.com
https://garyweigh.com/wp-content/uploads/2017/12/GWeigh_2018-300x83.png
0
0
Gary Weigh
https://garyweigh.com/wp-content/uploads/2017/12/GWeigh_2018-300x83.png
Gary Weigh
2013-05-12 03:47:52
2014-09-02 03:13:27
Business coaching Brisbane