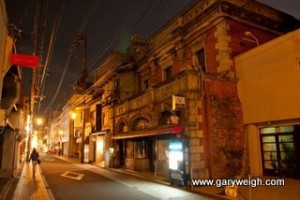 FOR BUSINESS BUILDING CALL GARY DIRECT ON 0408 756 531
Business building is no different to starting a club.  After all, a club is nothing a group of people who come together to enjoy a common interest.  It is not very different from a group of customers who like all like your product or service.
Increasing membership is the name of the game.  However, members don't necessarily have to be customers in the first instance.  Although a sale is the desired outcome, people still like to poke around a bit before becoming customers.
The noticeable difference between a business and a club is that members don't all turn up to your clubhouse every Tuesday night to enjoy the common interest.  But they could!  If you let them do so.
Think about these seven (7) business combinations:
A financial planner who holds a free educational seminar (or uploads an online podcast) for existing clients each month or each quarter
A home interior decorator or renovator who provides customer online access to a 360-virtual tour of an exclusive 'house of the month'
A restaurant that provides customers with a weekly online 'sneak peak in the kitchen' and simple home recipes
A real estate agent who sends his or her investor customers the details of the latest property listings that fall inside each investor's stated criteria
A nursery that uploads seasonal instructional videos about how, when and where to position and maintain the plants that they sell
A business coach who writes an original and instructional blog and uploads it as a free educational resource for both existing and potential business owners
A natural therapist who provides history and benefits about their products and services as well as education about the natural treatment of other health conditions
If you run your business like a club, people will go where they are invited if they are made to feel special.  So no longer will your customers simply try your offering and leave, they can now stick around as a member of your club, so long as you continue to deliver and hold their interest.
Building a club around your business also gives you ample opportunity to up-sell other products.  There is nothing like a little free education and a few more reasons for customers to buy some of your other products and services.
Until next time!
Gary
Want to read more? Check out my article Online business building at https://garyweigh.com/online-business-building-%e2%80%93-limitless-potential.html
https://garyweigh.com/wp-content/uploads/2017/12/GWeigh_2018-300x83.png
0
0
Gary Weigh
https://garyweigh.com/wp-content/uploads/2017/12/GWeigh_2018-300x83.png
Gary Weigh
2011-06-29 05:54:51
2014-09-03 06:06:58
Business building – add a club to your business