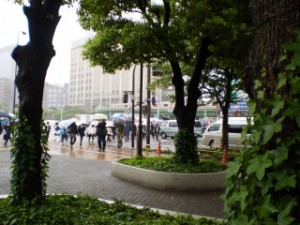 This is the story a suburban home mortgage lender who I will refer to as Meno Lendalot.  I have seen some commission hungry insurance representatives and financial planners in my time but Meno, the 'loan-a-ranger', takes the prize.
Meno is a one-time kitchen hand turned residential home mortgage lender.  His lack of technical knowledge is only surpassed by his lack of service and complete apathy towards his customers.  For females his attitude borders on disdain.
In Meno's world, women have no place in the boy's club of property investment.  So with a largely male customer base, his only goal is to build his loan book to a point where his trailing commissions will cover the cost of running his business and his long boozy lunches.  His only interest therefore is to get as many borrowers, with the least credit problems, through the door as possible to sign up for high fee loans, preferably locked-in with early discharge fees.
For the average suburban shop front home mortgage lender this is the way the money goes around.  On an average home loan of say, $300,000 the authorised lender (e.g. Meno the loan arranger) receives about 1.4% ($4,200) in upfront commission and a trailing commission of about 0.4% ($1,200) as an annual trail commission.  That is if the customer walks in off the street.
If the loan is referred by a finance broker, about half of the upfront commission is paid back to the broker, leaving the 'loan arranger' with 0.7% ($1,200) upfront commission and $1,200 annual trail commission on a $300,000 loan.  Of course the loan funds still come from the same bulk sources as a bank loan and the customer's loan account is run through a major bank, at a fee.  This level of commission is good money, thus it is no surprise that this sector of the financial services industry, like all other sectors, attracts the occasional Meno.
Meno's problem is that very few existing customers will refer their friends to him because they know from their own experience that once the business is on the books, ongoing service will be non-existent.  The only contact that an existing customer can expect is the occasional generic newsletter and the regular non-personal appeal for referrals.
Somewhat desperate, Meno relies on very print advertising and shopping centre promotions in an attempt to attract 'one-time only' direct business.  It has been proved over and over that very few people respond directly to professional and financial services advertising.  It is largely referral business.
A good dose of technical knowledge would also serve poor old Meno well.  He is fine writing a loan in the name of an individual but struggles when the owner of the property and the loan is a trust.  So what does Meno do when confronted with a trust?  He ridicules the customer and the advice of competent financial planners who recommend regularly as an asset protection strategy.  Not cool!
Meno complicates his problems by believing he knows everything.  He bleats the all too familiar tune "I have been in this business for years, so what would a professional business adviser know about running it better than me!" As he continues to ignore advice and draws ever closer to business oblivion, you wouldn't be surprised to learn that his health is suffering.  A diet of alcohol, cigarettes, restaurant lunches and stress has taken a heavy toll on this overweight unfit late-thirties business pretender.
There is no conclusion to Meno's story yet, but the end will come, ingloriously.  Meno should stop and smell the roses before the next bunch of flowers he receives is a wreath.
He is in business for all the wrong reasons and the stress he causes himself is killing him.  He is motivated only by money.  He needs to realise that he is delivering a service first and writing loans second.  A good first step would be to listen to his customers and demonstrate some genuine empathy for their needs.
Business building tips Brisbane – make a connection with your customers
http://www.aikido-secrets-to-calm-success.com
Until next time!
Gary
https://garyweigh.com/wp-content/uploads/2017/12/GWeigh_2018-300x83.png
0
0
Gary Weigh
https://garyweigh.com/wp-content/uploads/2017/12/GWeigh_2018-300x83.png
Gary Weigh
2011-02-02 03:13:29
2020-01-21 16:35:45
Bad boy Meno!