Business planning tips Brisbane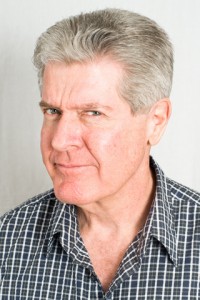 This is the true story of a client who purchased over-the-phone income protection without advice, and cancelled his quality income protection policy that had been recommended and sold some years earlier by a reputable risk insurance adviser.  The policy he cancelled was an affordable policy which suited his needs at the time. However, these needs had not been reviewed in a while.
After repeatedly seeing the TV advertising for one of the many over-the-phone, no-medicals insurance offers, he decided to cancel his existing income protection policy and buy what he believed was a cheaper price for a similar product.
After being notified of the cancellation by the insurance company, the adviser rang the client to see what the story was. The client's response was that he believed that all income protection policies were much the same and he had gotten a much better deal by going direct and cutting out the middle man.
The adviser made an appointment to see the client and proceeded to compare the two policies by laying them out side by side. What the client had actually purchased from the direct insurer (and was completely unaware of) was this:
 He had been given a restrictive 5 year benefit period and no other choice. The cancelled policy would have paid the benefit all the way through to age 65
 He didn't realise that the premium of the new policy was actually more expensive. It seemed cheaper because it was quoted as a fortnightly premium. The policy he cancelled was quoted and paid as a monthly premium, but was in fact significantly cheaper for a far superior contract.
 The policy he cancelled was an 'agreed value' style policy while the new policy was the generally inferior 'indemnity' style policy. The difference in definition wording between these two styles of income protection contract is significant in terms the benefit ultimately paid
 His needs were never reviewed nor were the consequences of the new policy ever explained. He said he was replacing a policy but he was wasn't provided with a replacement policy advice showing the comparison between the two policies, which is a mandatory industry requirement
All income protection policies are NOT the same. There are many different types on the market and they are designed to suit particular circumstances and particular occupation types.  One size definitely does not fit all so please seek professional advice when considering personal insurance.
General advice only 
This information is of a general nature only and does not take into account what you currently have, or what you want and need for your financial future. It is important for you to consider these matters, seek professional advice and to read the appropriate Product Disclosure State-ment (PDS) before you make a decision to buy, cancel or continue to hold any product. Call me for a copy of any relevant PDS.
Important
Gary Weigh is the Director of Gary Weigh & Associates Pty Ltd ABN 41 084 228 679, Authorised Representative (no. 256617) of The FinancialLink Group Pty Ltd ABN 12 055 622 967 AFSL No. 240938
https://garyweigh.com/wp-content/uploads/2017/12/GWeigh_2018-300x83.png
0
0
Gary Weigh
https://garyweigh.com/wp-content/uploads/2017/12/GWeigh_2018-300x83.png
Gary Weigh
2013-01-22 05:35:59
2014-11-14 04:03:05
The pitfalls of buying income protection without advice