Rachel Smith practices what she preaches. In 2014, she stopped buying 'stuff' for a year and refocused her energy on enjoying life through its many wonderful experiences.  She now helps men, women and teenagers, around the world, change their spending, transform their savings and save money so that they CAN afford their big dreams. I highly recommend Rachel's online UNDERSPENT course to anyone wanting to make this lifestyle change and find out how to do more and enjoy more with a lot less. Kochie from Channel 7's Sunrise show recently called her an inspiration.  I agree.  CLICK HERE to buy Rachel's new book UNDERSPENT
Gary Weigh
Alycia, is the owner of AKW ACCOUNTANTS and, as well as being a wife and mother to three beautiful young children, she is a very knowledgeable and experienced Chartered Accountant.   I use her accounting, taxation and SMSF administration service for all my Self-Managed Superannuation clients.  I also recommend AKW Accountants to people who regularly ask me, "Do you know a good accountant?".    For me personally, she is a great help because she has a wealth of tax and accounting knowledge that complements my financial advice.   I highly recommend Alycia, her service ethic, and her very well organised business.
Gary Weigh
For me, real estate is an important part of investment portfolio planning, and Barb Johnston is my go-to person for all things to do with selling property.  Her knowledge of property is outstanding and her genuine care and empathy with homeowners is where her skill shines through.  Even though she operates outside my local area, Barb has a network of independent licensed real estate agents around the Brisbane area.   She simply refers me to the person I need and immediately I know I am dealing with someone as honest and forthright as Barb.  If you are thinking of selling anywhere in and around the Tarragindi area,  or looking to buy, Barb Johnston is the person to call.  If you are outside that area, call her anyway.  You certainly won't regret it.
Gary Weigh
If you are looking for reliable IT support for home or business in Brisbane, I recommend Evan Haklar. I know him quite well and, as a qualified Electronics Engineer, he has been routinely repairing and servicing intricate computer driven medical equipment for the past few years.  I know that Evan could fix the space shuttle if he had to. He has recently started Zentech IT Support and thank goodness he has because it's a service we all need. His rates are on his website and it's great value for money. Same day service if you need it. Check Evan out at www.zentech-it.com.au
Gary Weigh
Linda and Darin Mandy are the photographers from heaven.  I met Linda when she kindly offered to host one of my 'Money Basics' community education session for teenagers at her Forest Lake studio.  It was there I saw the high quality of their photography.  As we had all of our family together over Christmas, I asked Linda if she would capture family portraits for us.  Her professional service is first class and she made the photo sitting such a lot of fun for us.  And now we have just seen the wall art piece she has produced for us as well as as the smaller fine art prints.  They are magnificent!  I really admire people who excel in their craft.  If you are looking for high quality portraiture or custom commercial photography; or want to be trained in the art of photography, I highly recommend Digital Realism. And their prices?  Very reasonable for such good service and high quality results.
Gary Weigh
Australian Mortgage and Financial Advisers Pty Ltd (AMAFA) is my Australian Financial Services Licensee (No 389206).  In my capacity as a financial adviser, I am an Authorised Representative (No 426264) of AMAFA.  My company, Gary Weigh & Associates Pty Ltd,  is a Corporate Authorised Representative (No 256617) of AMAFA.  The Director of AMAFA, Keith Marshall, who himself is a very experienced mortgage broker and a highly respected risk insurance specialist, is located here in Brisbane at 182 Huntingdale Street Pullenvale Qld 4069.   Keith and I are Co-Responsible Managers of AMAFA.  I am responsible for superannuation and investment advice provided by all advisers who are authorised to represent AMAFA, while Keith is responsible for risk insurance advice.  Not surprisingly, we are very selective when it comes to appointing advisers under AMAFA's licence.   What we look for in our advisers is ethics, appropriate education, competence and willingness to act in the client's best interest.  I highly recommend Keith Marshall to you.  If you wish to contact Keith please feel free to do so on  07 3378 2056 or info@amafa.com.au.
Gary Weigh
The talented team at Online Specialists transformed my sketches and notes into this amazing website you are currently exploring, with minimum fuss and maximum innovation.   They are honest, helpful and good value for money and, importantly they are building a solid business that will be around for a long, long time.  My very best wishes for their ongoing success.
Gary Weigh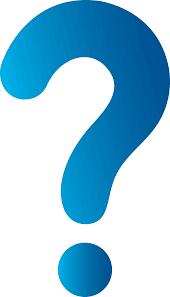 Will it be you
right here
as my next
highly recommended
business?