For quality business planning and management Brisbane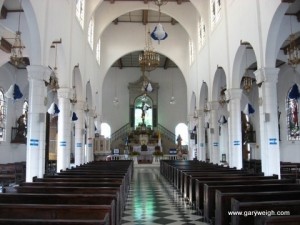 If you think Business Equity Insurance is a low priority in your business planning and a cost you can do without then think again!  In actual fact, it is the one single business protection you can't afford to be without.
Before reading any further, take a minute or two to read the story of Steve and his architecture partnership to see what can really happen to a thriving business when death, disability or critical illness catches up with one of the owners.
OK, now that you have some perspective, read on …
Your business is one of the biggest investments of your life. It is your family's jewel in the crown.  Business Equity Insurance is the only way you can preserve its true value.  This type of protection is just as much an investment as your business is and the machinery and equipment within it.
Business Equity Insurance also facilitates the easiest sale of business you will ever make because you will already have the finance and the buyer and the price in place.  It therefore solves your problem of succession when it comes time for you to leave the business.
How does it work?
In a nutshell, you and the other owner(s) of a business have a combination of Life / TPD / Critical illness insurance on yourselves plus a legal sale (buy-sell) agreement.  If one owner dies, becomes TPD or suffers a critical illness, it triggers an insurance claim and the internal sale of the deceased or disabled owner's share.
The insurance proceeds become the source of finance (at a cost of capital typically < 3%); the able-bodied business partner(s) become the ready buyer(s) and the most recent accountant's valuation becomes the agreed sale price.  There are no 'ifs' and 'buts'; the sale goes through because modern buy-sell agreements are watertight and tax effective.  Everybody wins!
Unlike your machinery and equipment, you don't come with a warranty.  No one else is responsible for your original defects or your ongoing lifestyle choices.  Death, disability and critical illness will catch up with you, even if you feel fit and healthy.  Whilst you hope it will be later rather than sooner, it is still only a matter of time. 
I am not being pessimistic or fatalistic. I am speaking from real life and near-death experience!  The only fallback positions you have in life are the ones you create yourself.  Whilst you may not be able to stop nature taking its course, you can make things a hell of a lot easier financially for yourself and your family.
#1 Business planning and management in Brisbane
Gary
https://garyweigh.com/wp-content/uploads/2017/12/GWeigh_2018-300x83.png
0
0
Gary Weigh
https://garyweigh.com/wp-content/uploads/2017/12/GWeigh_2018-300x83.png
Gary Weigh
2011-07-08 02:29:45
2014-09-02 03:17:49
Protect the family jewel in the crown!