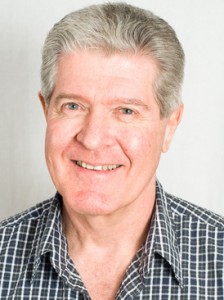 ADVISER MENTOR
Gary Weigh BComm MFinPlan
In addition to my adviser exam tutorials, I now offer mentoring services to advisers in their capacity as advice providers and / or advice practice operators.
As demonstrated in my Zoom-based adviser exam tutorial programs, nothing beats personal interaction between adviser and mentor.
ADVISER MENTOR PROGRAM
Focuses on 4 main professional areas:
Personal Development (± soft skills)
Technical Development (± knowledge)
Practice Development (+ profitability)
Advice Marketing (with Mark Laing)
Desired Mentoring Outcomes
The ethical adviser should have a passion for:
The profession & process of advising clients
Advancing the interests & priorities of clients
Achieving the financial goals of clients
The competent adviser should have:
A depth of financial analysis skills
A depth of technical knowledge
Excellent advice presentation & explanation skills
The successful adviser should have:
Excellent professional marketing skills
Excellent client engagement skills
Excellent management skills
Mentoring Rates:
Initial assessment: $0 – 1 Zoom hour to assess your personal development, technical development and advice marketing requirements.  It is an important first step to tailor and price a program to meet your specific needs.
Individual rate: $275 per person / per Zoom mentoring hour*
Small group rate: $165 per person / per Zoom mentoring hour* (group of 2-4)
Medium group rate: $88 per person / per Zoom mentoring hour* (group of 5-7)
WHAT'S THE STATE OF YOUR ADVICE PRACTICE?
You passed the adviser exam and upgraded your education. Is it time to upgrade your advice business?  Now that you know more, you can do more.
The adviser population has almost halved, leaving tens of thousands of clients in need of advice

ASIC fees are on the rise leaving the survivors to fund industry enforcement

The cost of compliance is also rising due to a regular stream of new obligations

Grandfathered commissions have gone & Risk insurance commissions have dropped sharply
In short, income is down, expenses are up and a massive opportunity lies ahead of you. What will you do?
POWER INTO A NEW ERA OF ADVICE
Q. Do you need to improve your profitability of your current advice business?
Q. Have you noticed client needs changing? 
Q. Clients trust you so it's natural they'd want more from you?
Q. Could you expand your expertise and market reach as a result of your education upgrade?
Q. Is there an ideal advice model that you aspire to?
Q. Would you like to introduce a new advice offering but lack the confidence and experience?
Q. Would you feel comfortable with an experienced mentor standing behind you?
WE OFFER …
PERSONAL DEVELOPMENT
Personal development as an adviser means working on the soft skills and professional behaviours that make you attractive and trustworthy to clients.  These include:
Professional Marketing Skills

Client Presentation Skills

Personal Engagement Skills
TECHNICAL DEVELOPMENT
To be a highly regarded and credible adviser, you must be among the very best at what you do.  You must also take your focus off products and onto strategies.  Strategies in the best interest of clients always come first; product second or maybe not at all.
Improve your technical knowledge to become technically-ready and advice ready

Have the confidence to apply your knowledge to a variety of client situations

Have a deep understanding your desired market in terms of demographics, typical needs, specialist needs, common problems, and peculiarities
Technical development is a combination of (written / audio) learning modules and delivered as either individual or small – medium group Zoom-based tuition.
PRACTICE DEVELOPMENT
While personal development & technical development both address the individual, practice development addresses the business as a whole.
Practice development includes:
Practice advice modelling

Practice pricing model & cost centre analysis

Practice marketing review
Personal / Technical / Practice / Development Rates:
Individual rate: $275 per Zoom training hour*
Small group rate: $165 per person / Zoom training hour* (group of 2-4)
Medium group rate: $88 per person / per Zoom training hour* (group of 5-7)
(Note: *All training resources are expressed in Zoom training hours per person)
Learn more about the modules in Adviser School (link)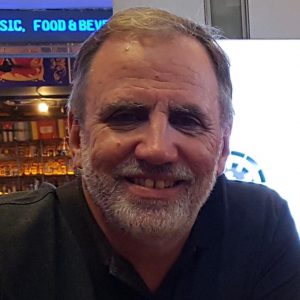 ADVICE MARKETING
Mark Laing MBA
"Advice marketing creates client and revenue opportunities by leveraging the specialist expertise of advisers with the reach and engagement of on-line marketing assets."
As an Advice Marketing Strategist, my long-time colleague, Mark Laing MBA, has implemented tailored marketing strategies for financial planners across Australia since 2001. He understands the pressures on advisers with increased compliance and regulation, squeezed margins, endless distractions, and lower levels of support from licensed entities.
These pressures cause advisers to do minimal marketing or rely on outdated strategies.  Yet a structured marketing process is the key means for raising revenue and positioning advisers to succeed in this new environment. Advisers need more time being face-to-face advising ideal clients, not doing endless paperwork.
Mark created the 6 step Financial Planning Marketing Blueprint (free PDF) for advisers to overcome these pressures. Advisers need to take control. To effectively demonstrate their specialist expertise to target clients without the time commitment and expense of traditional sales and marketing.
6 Step Strategy
The Blueprint provides a structured approach to generating referrals, increasing revenue, improving client communication, and for branding advisers as experts. The 6 Steps:
Goal setting to establish marketing outcomes and strategic direction.
SWOT Analysis and marketing review to determine resourcing, priorities and projects.
Update Advice Model to identify specialist advice, target clients and proprietary advice process.
Positioning Statement for branding and marketing messages.
On-line marketing to optimise the firm's website and search presence. Social media marketing to engage prospects where they are active.
Education based marketing to demonstrate competencies, publish 'shareable' content, and generate leads from target audiences.
This approach puts advisers in control. They use smart marketing that frees up their time, optimises their investment in marketing, and ensures they spend more time advising the ideal clients they want to work with.
Send Mark an email mark@formidable.com.au for a complimentary chat. He will discuss your current position and the marketing options available to you.
Mark and I work together on advice modelling, price modelling and your role as adviser.
Obtain a copy of Mark's free PDF – Financial Planner's Advice Marketing Blueprint (click here) to understand the strategy that can work for you, by clicking here.