Complete your Adviser Mentor Priority Checklist
Advice Mentor Priority Checklist
Complete this form if you would like advice mentoring (personal or part of a group of 6). Please click the checkbox for each attribute you would like to make a priority. You can choose as many as you like and leave blank if not relevant. Submitting this form will simply form the basis of a preliminary chat we will have before we commence.
REVIEW THE STATE OF YOU AND YOUR PRACTICE
You passed the adviser exam and upgraded your education. Is it now time to review your advice business?  After all, now that you know more, can you do more
We are in a changed environment with significantly fewer advisers, less traditional income (i.e. grandfathered commissions & upfront risk commissions), increased compliance and rising costs.  In short, income is down, expenses are up and a massive opportunity lies ahead of you. What will you do?
These things are outside our control but change always brings opportunity.  If it didn't I would be well and truly in retirement by now instead of building a popular and growing business built on the timely development of my adviser exam tutorial programs.
Market demands change and so must your business.  Unless retirement is on you near-horizon, you must constantly evolve to stay relevant.  That means focusing on the things you can change.  And those are:
You and the way you think

Your value as an adviser

The relevancy and quality of your advice
The only real obstacle to overcome is you and your mindset.  A mindset that will benefit you the most is 'beginner's mind'; one which is open to new learning and new ways of doing things with the humility of someone just starting out.  This is a concept borrowed from Japanese martial arts which really means that at the moment you think you know everything, or think you have arrived, you are in decline.
POWER INTO A ERA OF ADVICE
Instead of looking backwards and trying to hang on to doing things the way you've always done them, look at the present and consider what your clients might want from you.  In the last 2 years most Australians have endured covid and the endless lock downs; many have lost jobs and many have recently suffered enormously in Qld / NSW floods.  And now we have a world conflict unfolding.  We are all feeling fearful and uncertain.
Your clients want to talk to you, so talk to them about what they need and set about providing it.
ADVISER MENTOR RATES
Personal Mentor via Zoom is available in 4-hour blocks (i.e. 4 x 1-hour sessions) $1,320 pp – as many as you feel you need.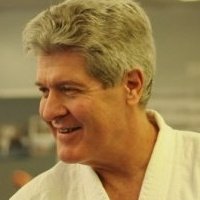 by Gary Weigh – a student of Aikido since 2005
"Realising the power of your own internal energy is a very rewarding and confidence building experience.  You can use it like elite athletes do to generate relaxed power; or you can make yourself unmovable and unliftable if you want.  You can also choose to extend your energy towards others to make harmonious connections; or you can use it to deflect difficult situations, cut through the BS, or calmly problem-solve under pressure." 
Ai-ki is a powerful concept of harmonious blending of spirits, as opposed to clashing. Our 'spirit' is our collective internal energy resource (life force) that we use to face to world and present ourselves to others. It is often referred to as Ki (or Chi).  With practice, our Ki can become quite a powerful asset.  We can use it to coordinate our own minds and bodies and thus feel internally powerful.  We can also project it as confidence, optimism and leadership to the outside world.
DOWNLOAD MY BOOK – FREE!
CLICK HERE TO DOWNLOAD –  'READY STEADY CALM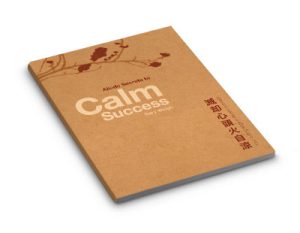 Translating these skills to the real world
I use many Ai-ki principles in my mentoring because all change originates from the self.  That is, from you the person.  No real change can be made to 'you the professional' or to the advice you provide until 'you the person' wants to do it and commits to it.  And as we all know, old habits can be hard to change.
Grounded & Centered
We hear it a lot in all forms of martial arts – keep your shoulders down & relaxed; keep a low centre of gravity; and generate power from the hips and lower part of the body.   It's true and when you look around you see adaptions of these principles everywhere.
Obvious sporting examples include the golf swing and tennis swing.  Less obvious applications are found in e.g. acting and singing.  Many actors focus on feeling a connection with the ground and feeling centered before a performance.
Being centered means a feeling that mind and body are coordinated and working as one without distraction.
Singers focus on the sound energy coming from the diaphragm, a place much deeper and more powerful than the throat.
Advisers can use these same principles for the benefit of clients and for their own good health and well being. Try being barefoot again like you were as a child and rediscover your connection with the ground.
Present in the moment
This is all about focusing on what is happening right here and not worrying about what happened yesterday or what tomorrow might bring.  What we know as 'worry' is distraction that comes from concern over something that occurred in the past or something that may (or may not) happen tomorrow.  The point here is that the only relevant moment is now and the only time to effect change is now.  'Worry' only serves to cloud judgement and impair performance.
Decisions under pressure
If there is pressure around decision-making, it could mean never having experienced that particular situation before and / or that a 'good' option can't be found.  It may also mean being worried about the future or anchored to bad experiences of the past.  That is why it is important to (a) stay present in the moment and (b) practice more, learn more and thus gain more experience so that what used to be difficult soon becomes routine and 'good' options start appearing.
Powerful presence
Powerful presence has been written about a lot but it is nothing magic.  It is all mindset.  My version of it is lack of arrogance and ego; being happy with who I am and projecting optimism and a quiet self confidence.  Note that I referred to me as the person and not mask it with what I do for a living.  I think it is important to separate the two persona, not only so we can work on both, but also because it is important not to allow a job or a title to define who we are.
The power of breath
These are just a few important guiding principles but there are many to explore.  I'm not suggesting everyone rush out and start learning Aikido; but practicing meditating or mindfulness will help a lot.
Try this!  Sit or lie comfortably in a quiet place, lightly close your eyes and start long slow breathing … in through the nose and out through the mouth.  With a little practice it won't take you long to slow your breathing to 4 x in-out breaths per minute.  You will know that you are breathing-in correctly if your stomach expands rather than your chest.
By doing any of the above, you are allowing yourself silent time out from your busy life as an adviser to be calm, relaxed and alone with your thoughts.  This is a wonderful opportunity to practice blank mind, and happy thoughts.  For example, as you breathe in slowly, visualize yourself breathing in an entire universe of positive energy.  As you breathe out, expel all the negative energy from your body.  It might sound strange but calmness, relaxation and extension of positive energy are what an entire martial arts discipline is ultimately built on.
Click here to add your own text