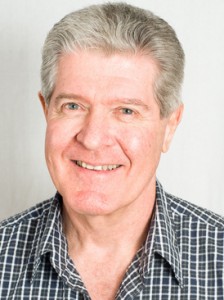 Gary Weigh
Did you know that when you sell your small business, the money can form part of your Super
The government recognised many years ago that Australians business owners regard their business as their eventual retirement capital.  The Capital Gains Tax (CGT) Retirement Exemption means that there is a tax concession available when you sell your business to retire.  Up to a set limit, each owner is able to contribute all or part of the sale proceeds towards their retirement in a tax effective way.
To do this, you will need specialist taxation advice from a qualified tax professional as well as superannuation, SMSF, transition to retirement, investment and pension income advice from Gary Weigh & Associates.  This process has to be implemented in the right order so the timing of good advice is critical
Business Protection Insurance
Every business is vulnerable to the sudden loss of partners and other key people as a result of death, disability or serious illness.  With this type of insurance, you are effectively protecting your turnover, gross profit, balance sheet and your ownership share of the business. It includes:
 Protection of your turnover against business interruption as a result of the death or disablement of a business partner or other key person
 Protection against early debt recall due to business interruption as a result of the death or disablement of a business partner or other key person 
 Protection of your equity (i.e. your share of the business value) against death or disablement of one of your business partners
 Protection of your revenue against temporary disability of a business partner or other key person
Of course, there are other ways to fund shortfalls (e.g. cash flow, selling assets, personal resources) but insurance protection proves time and time again to be the most cost effective. It provides external cash which buys the time you need to replace and train key people.  Some of the premiums (i.e. those related to revenue protection) are generally tax deductible.
Your business can crash through no fault of your own.  Many have been highly successful until a partner suffered a serious health event and died.  If the deceased was the rainmaker, the business can quickly become worthless.
If your business partner suddenly dies, you could also end up in business with his or her spouse.  With the shared vision in ruins, the spouse beneficiary is usually only concerned with realising money for the inherited share.
If tragedy strikes one of your co-owners which causes an interruption to your business, or even creates uncertainty, the bank, your creditors and major customers will get nervous unless you have a contingency plan.
Shareholder and partnership agreement rarely go far enough in protecting your business.  There may be a co-owner first right of refusal but they can refuse, which many would do if the business was starved for cash.
What About the Effect on Your SMSF?
To save money, many business owners have their business trading company also acting as the corporate trustee of their SMSF
Can you imagine the mess if your trading company (that is also the trustee of your SMSF) went to the wall because a business partner died and you had no contingency plan?
It pays to separate your business activities from both business and personal assets, and particularly from the otherwise protected SMSF vehicle that contains your retirement savings