Expert Financial Learning Resource:
Money Basics Teacher
Financial Adviser Mentor
Freelance Blog Writer
Online Money Q&A facilitator
AND MY PROGRAMS INCLUDE
Head Start to Wealth for Teens
Investment for beginners – learn the right way; start with the basics
Debt Busters for those wanting to kill off debt and make a new start
Retirement Rescue for anyone in retirement or thinking about it
Advice Plus mentoring for new Financial Advisers – knowledge, strategy & advice processes
Weekly Online Money Q&A (everyone welcome)
This week's Tip – The Insurance in Your Super is Not Free?
When you start a new job you will often notice that a certain level of insurance cover simply appears in your super without ever having to undergo personal underwriting.  It means that you have been automatically accepted for a certain level of insurance by joining this new employer and being automatically added to the group policy associated with your employer. You will find this commonly occurs in industry funds, corporate funds, government funds and employer-sponsored funds.
But a word of caution!  Just because you receive this insurance without ever requesting it doesn't mean that you don't pay for it.  You most certainly do.  Whilst it is generally cheaper than personally underwritten insurance, in most cases the cover you have is not enough to fully cover the financial protection needs of most people. So my point here is that if you are paying for the cover, you may as well have enough cover to suit your financial circumstances.
The other trap you should be aware of is that in many cases, but not all, this type of cover is issued on a fixed premium basis which means that the price stays the same  but the amount of cover decreases over the years.  You should be concerned about cover that decreases as you get older because the older you become, the more likely you are to have a claim.
So while having some insurance cover is better than having no cover at all, I recommend a review is critical to (a) check what you actually have and (b) to help you assess what addition cover you are likely need.
Last week's Tip – Do you Know What Insurance Benefits You Have in Your Super?
It really does pay to check the insurance you have in your super. This week I achieved a great result for a gentleman in his early sixties who came for financial advice. His employer had terminated his employment because he has advancing neurological condition which now prevents him from working at all. I gave him a range of advice which included a recommendation that he claim on his Total & Permanent Disability insurance in his superannuation. He wasn't aware that he had any such insured benefit at all, but was very grateful when the insurer admitted his claim. The lump sum of money will make a significant difference to his retirement.
Most people just aren't aware of the insurance benefits in their superannuation, particularly the automatically accepted insurance provided by many industry and government super funds. Be aware that you still pay for it even if you don't know it's there, or what it means.
There are so many people who are entitled to claim but lose these valuable benefits because of apathy and lack of understanding. By the time they realize, if at all, the policy has expired. So it is worth asking me to check for you. All I need is a recent statement of your super account.  The fee to check it out is small compared to such a potentially large payoff.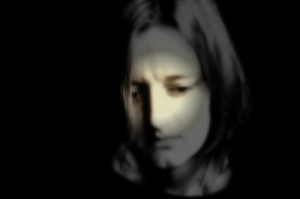 I don't refuse people in financial trouble or in need of help. It doesn't matter who you are, my door is always open for a chat. There is no cost and there will always be some guidance I can give you.
I encourage you to ask me for help, even though you have no capacity to pay for advice. I have one condition only. I will help you to the extent that you will help yourself.
There are many ways that financial strife can befall you. The most common combination is job loss, divorce, debt and serious illness. Any two of these conditions will usually be enough to change the course of your financial fortunes.
Job loss and divorce are common causes of a sudden and severe reduction in your money and assets. Lack of support can lead to income shortage, savings depletion and a rise in debt levels. You then become seriously ill and the bottom drops out of your financial world.
If you are on your own, a backup plan is critical. Instead of seeking ways to access your superannuation for medical treatment and severe financial hardship, personal insurance is a more sensible thinking ahead option.
Even though you convince yourself that you can't afford trauma insurance and income protection, just imagine how you will feel when you have no money to eat or live and you have been diagnosed a week ago with a grade three breast cancer?
I have just described the difficult situation of the last person who asked for help just a month ago.
Previous – ATO Sounds a Warning on SMSFs in pension Phase
The ATO is urging SMSF trustees to be aware of the significant tax consequences of getting it wrong when it comes to paying pensions from an SMSF.
For SMSFs in pension phase, the biggest tax concession is achieved by paying a pension to one or more members and thus creating Exempt Current Pension Income (ECPI). However, the ATO sees an alarming number of trustees getting it wrong.
In the SMSFAdvisor today, ATO assistant commissioner, Matthew Bambrick said that the most common issues that arises is the not paying the required annual minimum pension each year.  That can arise mostly through lack of attention on the trustee's behalf.  Errors in this area can be costly and have significant tax consequences.
Mr Bambrick says that the law is very clear.  That is, where the required annual minimum payment is not made, there is no pension and therefore an SMSF does not have Exempt Current Pension Income (ECPI) that year.
At Gary Weigh & Associates, we also find this to be a common problem.  Not only do trustees forget to review their pensions each year, but care must be taken to ensure the appropriate statutory percentage is applied to the correct account balance.  This is not always crystal clear.  We encourage trustees to contact us for professional advice.
I have noticed that many people, who are not familiar with managed fund investment, are sometimes confused by some of the names they see.  Here are three common examples explained.
Fixed Interest Fund – is commonly confused with a Term Deposit. It isn't.  This type of fund typically provides exposure to a range of Australian and / or overseas bonds.  The bond market works in much the same way as the stock market.  Although generally not quite as volatile, the principles of risk and return still apply.  Your capital is not guaranteed.  Your investment can rise and fall in value.
Cash Enhanced Fund – does not mean you will get a better rate on a Term Deposit. While it is basically a cash-based fund, it can also include money market instruments, corporate floating rate notes, asset backed securities, mortgage backed securities, derivatives and fixed rate corporate debt.  The term 'enhanced' implies improvement on the risk-free cash return, but you should be aware that extra return always carries extra risk.
Capital Stable Fund – does not mean that your capital is guaranteed against loss. It is a fund that invests across a range of asset classes, with a significant portion in defensive assets such as cash and fixed interest investments, and can include a small portion in growth assets such as shares and property.  Therefore it carries risk and your investment can rise and fall in value.
Also be careful of terms like Capital Guaranteed and Capital Protected.  It is important that you understand exactly what is being guaranteed or protected.  It may be only part of your original capital.  The ASIC Moneysmart page on this subject is well worth a read.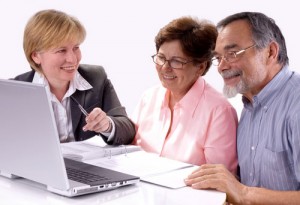 Here are just a few of the common errors I see when I review an SMSF
The Trust Deed is not signed
There is no Investment Strategy or it is not updated at least annually
Investments are made outside the bounds of the Investment Strategy
There are no written records of member requests or trustee decisions
The minimum requirements for 'exempt current pension income' are miscalculated
Annual Returns are not lodged or lodged late
I think that many trustees fail to realise just how crucial the two foundation documents (i.e. Trust Deed and Investment Strategy) are to the operation of any SMSF.  Without them, there is no SMSF.  Between them, they govern the operation of every SMSF.  Furthermore (and this is important), if the Trust Deed or the Investment Strategy doesn't allow it, then it can't be done without first amending the relevant document.
Also I can't stress enough the importance of keeping written records of member requests and trustee decisions.  It sounds ridiculous because it is basically writing back and forth between yourselves.  But that makes no difference.  The rules are the same for every super fund where the roles of trustee and member are quite separate.
Remember that the key to ongoing compliance of your SMSF is the audit of your fund and the subsequent lodging the Annual Return on time.
Have a different Aged Care Conversation with Mum and Dad
Raising the issue of aged care with our parents is a conversation that none of us looks forward to.  Older people I talk to are usually resistant to the idea altogether because they would much rather stay in the routine, safety and familiarity of their own home.
Generally, people try to carry on as normal for as long as possible, and go into aged care when they have to, not because they want to.  Although this is perfectly understandable, the desire to stay at home is often accompanied by dogged resistance to any non-family, outside help.
This can place an enormous strain on adult children trying to care for ageing parents, and trying to juggle their own commitments.  In my personal experience, the result was 5 years of fatigue, lost income and strained relationships.  It is also common that siblings don't share the responsibilities evenly.
For adult children who are concerned about their ageing parents, there is a different conversation to have with parents, which is all about keeping Mum and Dad in their home longer.  It's about let experienced service providers do the so called 'heavy lifting' and leaving family to do what they do best – provide family support.
Of course the government wants older Australians to stay at home as long as possible too.  That's why it subsidises an extensive home care system exists which has recently been upgraded.
For help with home maintenance, personal care and social support, a registered Home and Community Care (HACC) provider is a good starting point.  There is an assessment process but it's not as comprehensive as admission to a nursing home.
However, the key is to start earlier rather than later!
Check out the My Aged Care website (www.myagedcare.gov.au) for more information.  You will see on the site the following 3 questions to ask your parents to see if the HACC program would be appropriate:
Are you 65 years or older, or 50 years or older and identify as an Aboriginal and/or Torres Strait Islander person?
Are you still living at home?
Do you think that if you don't get some basic help at home, you might have to go into an aged care home before you're ready?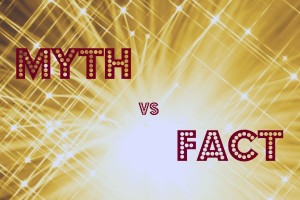 Myth: I can buy personal insurance cheaper over the phone from a no-medicals insurer!
Busted:  Recent research undertaken by financial product research company Canstar, found that insurance purchased this way is generally more expensive.
Myth: If I go through the personal underwriting process for insurance, I will have to have a medical!
Busted: The important point to note here is that if an insurer asks for any medical testing, they must organise it and pay for it!  So they are not going to pay for unnecessary testing.  As part of the insurance application process, you give your signed written permission for the insurer to access your medical history via the doctors you have seen.  If any testing is required after this, it is commonly a blood test which will be administered at your convenience by a registered nurse employed by a medical testing company (e.g. Lifescreen) that works exclusively for insurance companies.  Only a very small percentage of people are required to have further testing.
Myth: I don't need insurance because Centrelink, Workers Compensation or my private Health insurance will look after me.
Busted: Well here are the facts:
The Disability Support Pension is subject to a few conditions including means testing; and at time of writing, pays a maximum of $776.70 per fortnight for a single person or $585.50 per fortnight for a member of a couple.
Workers compensation only covers accidents or injuries that occur during working hours or for an illness that's the direct result of your employment. The majority of accidents and illnesses occur outside of the workplace. It does not protect your income 24/7 anywhere in the world like income protection insurance does.
Private health insurance generally covers your hospitalisation only and a proportion of extras you pay for.  Anyone who has had a hospital stay knows that there is usually a gap to pay, even in the highest level of cover.  It does nothing for ongoing treatment, medication, or loss of income.
5 Essentials to a Good Retirement
Good health
Sufficient money
Good relationships
A sense of purpose
A retirement plan
Retirement is not a homogeneous experience.  You might start out having fun with your newly accessed retirement nest egg but things can change very quickly, particularly with advancing age.  Without some planning, you could end up with a health crisis and flat broke, or worse, in debt as well.
5 Reasons to Take an Interest in Your Super
It is actually your money
It is preserved money, therefore a method of forced saving
It is in the most tax effective structure in Australia
It is a nest egg for retirement and can be spent as you please
It may be the only money you have prior to retirement if you become permanently disabled and can't work again
The majority of superannuation I see suffers from a lack of care and owner neglect.  If you don't like super, learn to like it because if you are in the workforce you can't avoid it.  I urge you to take an interest in your long term savings account.  I can tell you from my experience with many clients, "One day you will be grateful to have some super and you'll will wish you had more."
7 Questions to Ask Yourself before Jumping into an SMSF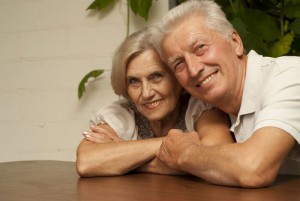 Do you have a genuine interest and desire, or is it someone else's suggestion?
Do you intend to invest directly into real estate, either residential or business real estate?
If the answer to the previous question is NO, do you still want control over your super at any cost?
Given that you are probably not a professional trustee, do you and other family members fully understand the onerous responsibilities of being superannuation trustees?
Do you know all of the costs involved setting up & running the fund, given that you will need some level of professional help?
Do you intend to acquire a company for the sole purpose of being the corporate trustee of your SMSF and do you understand the enormous risks of not doing that?
Do you understand the rules around your SMSF borrowing money, investment restrictions, investing in Collectibles, and investing in companies & trusts related to you directly or through relatives?
If you have answered NO to any question, I would encourage you to reconsider an SMSF or do more homework until you are comfortable with the rules and your trustee obligations.  Although you can engage advisers, the ATO pins the responsibility 100% on you and every other member of your SMSF.
 CLICK HERE if you want to chat about it.  It may help you clarify whether an SMSF is the right way for you to go.
7 Great Tips for Sensible Investing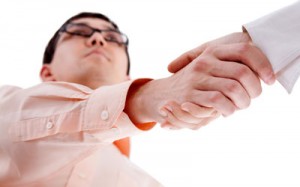 An investment is an asset or an item of value that is purchased with the hope that it will generate income or appreciate in value the future.  Investments are not restricted to property, shares and managed funds.  They can include rare collections, vintage cars, a licence or valuable rights.  Whatever your investment inclination, here are my 7 great tips for sensible investing:
Do your own research on the investment and understand the drivers of income and value
Make sure the investment risk you choose aligns with your own innate attitude to risk
Understand that any associated borrowing will raise your level of risk significantly
Be clear on the purpose of your investment (e.g. immediate income, long term growth)
Determine your level of dependency on the short term success of your investment
Have an exit / reinvestment plan (i.e. when & at what price would you sell or buy more)
When you invest, always invest in high quality
CLICK HERE if you want me to help you get on the right track with your investments.
5 things you should know about Income Protection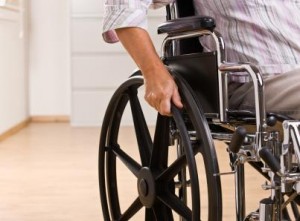 There are income protection policies that suit different occupation classes.  One size definitely does not fit all.
Policy definitions vary a lot, so good advice will help you with definitions that suit your particular circumstances.
Knowing the difference between an 'agreed value' and an 'indemnity'policy could be the difference between getting paid and not getting paid.
Longer waiting periods and shorter benefit periods reduce your premium, and vice versa.
Overweight, smoking, existing health problems and dangerous occupations will increase premiums and could impair the quality of cover offered to you.
Income protection is the basic safety net for your continued household income.  If you think you can't afford income protection when you are working, how will you afford to pay your bills and put food on the table when you are disabled and not working?  The best time to insure is while you are in good health and working.
CLICK HERE to get your free Income Protection quote.
7 Tips to help you Retire with More Money
Consolidate multiple accounts into one or two accounts if you can.  It may be necessary to keep more than one super account open so you don't lose insurance benefits that you can't replace.  Know where your money is invested and align your investments to suit your risk profile.  Keep your beneficiary nominations up to date.
You are able to make additional contributions and have a regular superannuation savings plan. Nothing gives your super a boost like regular contributions and compound returns working together.
Consider the advantages of a Transition to Retirement program after you reach preservation age; but seek advice because it should be individually tailored to your savings & living needs.
Be aware of government benefits (e.g. Co-contribution, Spouse Super Contribution Tax Offset, Age Pension, seniors cards at age 60 & 65, Commonwealth Seniors Health Card ).
Manage the amount of insurance you need according to the risk you have. Just because it becomes more expensive with age doesn't mean that you should totally ignore it.
Avoid the 'set and forget' mentality because there are different phases of life leading up to, and into retirement. This can be a 30-40 year journey so regular review is critical.
Superannuation is still the most tax effective savings and investment vehicle in Australia. Once you are at retirement or over 60, the disadvantage of restricted access diminishes.
Other people's health can ruin your business and stop your retirement plan in its tracks.
Have a business partner, key employee, critical supplier or non-active shareholder?
This is a must watch video (4 mins) for business owners with less than 20 employees.
Busting Myths About Wills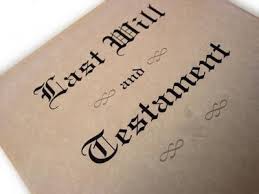 Source: The Queensland Public Trustee
Myth: I don't need to make a will because I'm leaving everything to my husband
On the contrary, if you die without making a will, your husband is quite likely to end up having to share your estate with other family members.  This is not always the case.  If you die without a Will you are found to be Intestate. The Queensland intestacy laws have a formula for the distribution of assets from deceased estates where people have died without a valid Will. This distribution can include children, as well as spouse.
Myth: I don't have any assets so I don't need to make a Will.
The Queensland intestacy laws require all deceased estates to be properly administered. Even if you think your estate is not worth a lot, it is still important you make a Will.  Your estate might be worth more than you think.  Most people have personal possessions and superannuation. The superannuation may form part of their estate and by law this requires distribution.  Additionally, when people die accidentally there may be substantial sums of money from insurance payouts that form part of their estate.
Myth: I can just write my own Will using a kit or a note about what I want to happen.
Be cautious if you are using a 'Do It Yourself' Will kits. You may not prepare your Will accurately or have it witnessed correctly.   This can result in a Will being challenged in court due to confusion about your wishes.  While leaving behind a note or homemade Will might outline what you'd prefer to happen, this type of document may not be legally recognised. The costs to prove this document as your last Will may be substantially greater than usual.
Source: The Queensland Public Trustee
20:20 HINDSIGHT – WHAT TO LOOK FOR IN A NURSING HOME!
Parents having to go to a Nursing Home is the most anguishing decision a child ever has to make. And it is far from a dignified way to end life for the resident-parent.
I want to share a few insights from my own experience, only because I know what a harrowing and difficult time it is.
The facility we chose for my Mum was conveniently located and had a really good reputation. It had some good features and also some not so good.
Take Notice of First Impressions
First impressions count for a lot, and what's behind the reception is what really counts. If you can smell urine as you walk towards the accommodation rooms, walk out immediately. Incontinence is normal so a urine smell means that residents are not being attended to in a timely manner and cleaning & disinfecting is not as frequent as it should be. We walked out of two places before we found the one we chose for Mum. The facility we chose was spotlessly clean, had a homely feel and smelled clean and fresh.
Safety, Accessibility & Security
Look for residents' ability to move around the facility, and the ease with which a resident can wander away. This was a problem for us. She exited through a door that was supposed to be locked and wandered a few blocks away. She crossed a few streets and was eventually brought back an hour or so later by a person who walked past her with the presence of mind to realise the situation. Mum was wearing her nightie. She deserved better! We were very unimpressed because none of the staff ever realised she was gone.
Theft was also a problem for us. Mum's rings went missing as did the beautiful bed sheets and doona we bought to make her comfortable. It is best not to leave anything of value in the room.
Although the loss of her rings was a tragedy for sentimental reasons, we adopted the attitude that it was only money and was not as important as Mum's care which, apart from one or two verbally abusive staff we had to deal with, was overall pretty good.
Extras
Be careful of arranging things for your parents because you think they would like them. We bought and paid for a telephone she never used (or answered). We hired a TV that she never watched, because mostly she wasn't interested, and on the rare occasion she was, she couldn't work the remote.
Visiting hours
One of the great things about the facility we chose was the very wide and flexible visiting hours. When she was eventually moved to the locked dementia unit, access was almost unlimited. The fact that we could be with Mum a lot pretty much overrode everything else.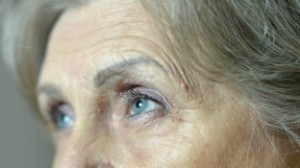 Other Personal Finance strategies to consider
Gather up the trail of Super behind you
Kill off the credit card and start saving
Personalise your Super to suit your needs
Protect your income – your only source of wealth
Make an Insurance Plan to Protect you and your Family
Give your children a head start in life with a tax effective savings plan
Improve the effectiveness your Self-Managed Super Fund
Increase Super savings and minimise tax as you prepare for Retirement
Learn smart ways to bequeath money and assets to your children