ETHICS, KNOWLEDGE, EXPERIENCE AND TRUST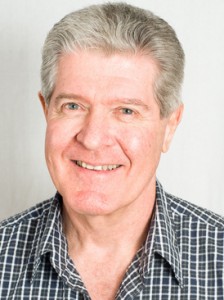 My product is my knowledge and experience packaged into purpose-specific learning experiences.
My knowledge and experience comes not just from the ups and downs of my own life, but from the planning and problem solving for hundreds of families over three decades as a business coach and licensed financial adviser.  The best parts of my professional life have been when I'm regarded as a senior member of the family.  The worst parts have been attending funerals and watching clients separate and divorce.
So here I am sharing 30 years of financial know-how with you.
Simply put, the more you know the more you can do.  Even with basic financial knowledge you will be able to a lot more for yourself and your family.  Whilst money is not everything, gaining money know-how means having the power to create and control your own financial destiny and quality of life.
It is not about getting-rich-quick.  It is about doing the best with what you have and acquiring the skills to a solid financial base to serve as a safety net when life gets tough.
One thing I have learnt over six decades is that life is not consistent.  Health, relationships and money change constantly over the course of a lifetime.  Money know-how is an essential skill to carry through life's multi-decade marathon.  These learned skills will equip you to maintain financial balance over many years regardless of what life throws at you.
My Money Basics program provides adults from all walks of life with a good understanding of basic financial principles.  These are the rules of money that make the world do around.  And just as importantly, participants are taught to look past today and save for tomorrow.  The reason is that tomorrow usually comes over and over.  It is only once that it doesn't.
By linking money decisions to personal goals, participants are drawn away from the week-to-week survival mindset to a think-ahead goal oriented money mindset.  With more good money habits than bad, it becomes a lot easier to spend less and save more in good times and cope with less financial stress when life serves up lemons.
My Head Start to Wealth program is similar in content but designed specifically for teens who have had little or no exposure to managing money in real life.  It covers subject matter that is relevant to most teens including starting work, buying a car, social spending and moving out of home etc.
My Advice Plus mentoring program provides new financial advisers with technical advisory content and strategy combinations which will typically help a lot of their clients.  It helps the inexperienced adviser to convert theory into the practice of providing thoughtful and meaningful financial advice to clients.
My Retirement Rescue program is designed for retirees and those thinking about retirement.  It cover the essential but often overlooked 'sense of purpose' that is critical to emotional wellbeing in retirement.  It also covers the practical issues of generating income, drawing super, health and care planning and passing residual wealth to family.
Anyone can join my fortnightly Money Q&A.  Just email me at gary@garyweigh.com  to register your interest.
My Background in a Nutshell
I have the educational qualifications you expect
Master degree in Financial Planning (GU)
Former adjunct lecturer in Financial Planning at Griffith University
Bachelor of Commerce (UQ)
Industry qualification in Self-Managed Super
I have the hands-on experience you expect
18 years in practice as a licensed financial adviser and business owner
14 years prior to that as a business adviser as both an owner & in senior roles with well-known accounting firms
I belong to an industry association as you expect
 My licensee AMAFA Pty Ltd is a partner to the Association of Financial Advisers (AFA) and accordingly, I am bound by the AFA Code of Conduct
I live by the values you expect
I am trustworthy
I act ethically
I put your best interests way ahead of mine
I keep your information strictly confidential
I will always add value
What I think will pleasantly surprise you!
I will deliver peace of mind to you and your family
I will help you understand what you don't know
If you are a business owner, I can show you how to add value of your business
I can show you how to solve financial problems
Your experience will be a journey to your goals and the life you want