ETHICS, KNOWLEDGE, EXPERIENCE AND TRUST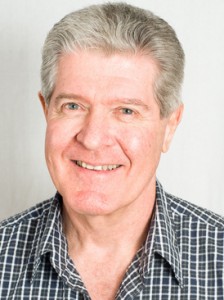 Besides air and water, the one thing that most people could do with more of, is financial knowledge.
Money know-how is the means to building a quality life, not just the acquisition of money and assets.
After almost 20 years of public practice, I am in the process of retiring from financial advice to focus entirely on money education.  And my knowledge is available to everyone.; whatever your age, career or life circumstance.
My practice ethos has and always will be, "Knowledge first and foremost, and then make up your own mind how to build your own future".
I will talk to anyone anytime.
In my Head Start to Wealth program, I give teens a solid foundation to build on as they are approaching money issues for the first time.  In my Advice Plus program, I teach technical content and advice processes to young financial advisers.  In my Retirement Rescue program I talk to retirees about purpose, money, aged care, and family inheritance.  And anyone can join my Weekly online Q&A group.
My Background in a Nutshell
I have the educational qualifications you expect
Master degree in Financial Planning (GU)
Former part-time lecturer in Financial Planning at Griffith University
Bachelor of Commerce (UQ)
Industry qualification in Self-Managed Super
I have the hands-on experience you expect
18 years in practice as a licensed financial adviser and business owner
14 years prior to that as a business adviser as both an owner & in senior roles with well-known accounting firms
I belong to an industry association as you expect
 My licensee AMAFA Pty Ltd is a partner to the Association of Financial Advisers (AFA) and accordingly, I am bound by the AFA Code of Conduct
I live by the values you expect
I am trustworthy
I act ethically
I put your best interests way ahead of mine
I keep your information strictly confidential
I will always add value
What I think will pleasantly surprise you!
I will deliver peace of mind to you and your family
I will help you understand what you don't know
If you are a business owner, I can show you how to add value of your business
I can show you how to solve financial problems
Your experience will be a journey to your goals and the life you want