ETHICS, KNOWLEDGE, EXPERIENCE AND TRUST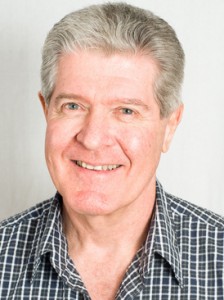 I have been in public practice for almost 20 years.   My practice ethos has always been knowledgeable advice first and foremost, followed by financial products (e.g. insurance, superannuation, investments) as and when appropriate.
My clients are always people who recognise the need for a little help and guidance; and who are smart enough to follow the advice provided.  I have no product that I want to flog to you.  My advice is aimed at turning your question or problem into your opportunity and to put you in a better financial position.
If you are feeling desperate about a financial issue, please talk to me about it.  Talking helps and talking to me is free.  I might not be able to solve every problem but if I can't help you directly, I can probably point you in the right direction.
Because I am at retirement age myself, I understand perfectly the issues that retirees face.  Retirement is so often promoted as the golden years but the reality for many people is so much different.  So it pays to plan retirement instead of merely drifting through it, because this is not the end of life.  It is actually the beginning of what could be a wonderful 20-30 years without the hassle of full time work.  If you can put a big tick beside purpose, health and money, you will go a long way towards enjoying these so-called golden years.
My pro bono community service is teaching children and teenagers the basics of personal money management.  To support my passion, I have developed my own online financial education site, Change My Fortunes, which offers a lot of free stuff and low cost access to training videos.  Of course, I am only a click or a call away to help in person if needed.
I also help and mentor people who are struggling with too much credit card and personal loan debt.   Because card and personal loan debt is such a scourge in our community, I developed my own web-app, Change My Debt Stress.  It is a very low cost user-friendly solution which helps you target overspending and shows you how to pay down credit card and personal loan debt quickly.  You will be amazed at how little extra money it requires each week to knock 30 years off your card debt.   You will find it on my DIY site Change My Fortunes site  Click here to download the App.
My Background in a Nutshell
I have the educational qualifications you expect
Master degree in Financial Planning (GU) + 5 years as a part-time lecturer in Financial Planning at Griffith University
Bachelor of Commerce (UQ)
Industry qualification in Self-Managed Super
I have the hands-on experience you expect
18 years in practice as a licensed financial adviser and business owner
14 years prior to that as a business adviser as both an owner & in senior roles with well-known accounting firms
I belong to an industry association as you expect
 My licensee AMAFA Pty Ltd is a partner to the Association of Financial Advisers (AFA) and accordingly, I am bound by the AFA Code of Conduct
I live by the values you expect
I am trustworthy
I act ethically
I put your best interests way ahead of mine
I keep your information strictly confidential
I will always add value
What I think will pleasantly surprise you!
I will deliver peace of mind to you and your family
I will help you understand what you don't know
If you have a business, there is a lot more value I can add
I pride myself on solving financial problems
Your experience will be a journey to your goals and the life you want